Kforce Kids' STEM Week 2021
Empowering People Through Knowledge Sharing® is Kforce's commitment to our community. That's why the Kforce Kids' STEM Fair was created to encourage future generations to get engaged in the fields of science, technology, engineering and mathematics. As in-person events are still on hold, we're excited to celebrate Kforce Kids' STEM Week 2021.
Starting on National STEM Day on November 8 and continuing all week long, Kforce Kid's STEM Week 2021 features engaging and diverse activities and demonstrations led by our expert community partners in the STEM space. This experience is virtual, so the fun and learning is accessible for all! And, students that participate in STEM Week have the chance to win a raffle prize! You can find games, videos, raffle entry information and more on our STEM Week home page: https://www.kforce.com/stem-week/
Explore On Demand STEM Sessions
While you enjoy this new STEM experience, don't miss out on the fun from last year! During Kforce Kids' 2020 STEM at Home program, students tuned in for four virtual sessions, each focused on one area of STEM.
Check out the on-demand session recordings below and follow along at home with the supplies listed in our parent handout.
Hear From Our STEM Experts
Willie Murchison
Infrastructure Developer, Kforce
"I started working with computers late in life and really didn't think I had the aptitude to do it. Come to find out, I'm born to do it. So hopefully some kids today found something that they're born to do."
Thais Lage
Ground Support Equipment Engineer
"It was so fun seeing the kids' eyes light up with each of the activities and learning about different STEM fields. It's important to show kids at a young age that STEM jobs are available to them."
Dr. Faisel Syed
Medical Director at Dedicated Senior Medical Center
"I'd like the children to know that anything is completely possible. Coming to this fair allowed them to meet different professionals who prove they can be anything they want to be when they grow up."
A Look Back at Past STEM Fairs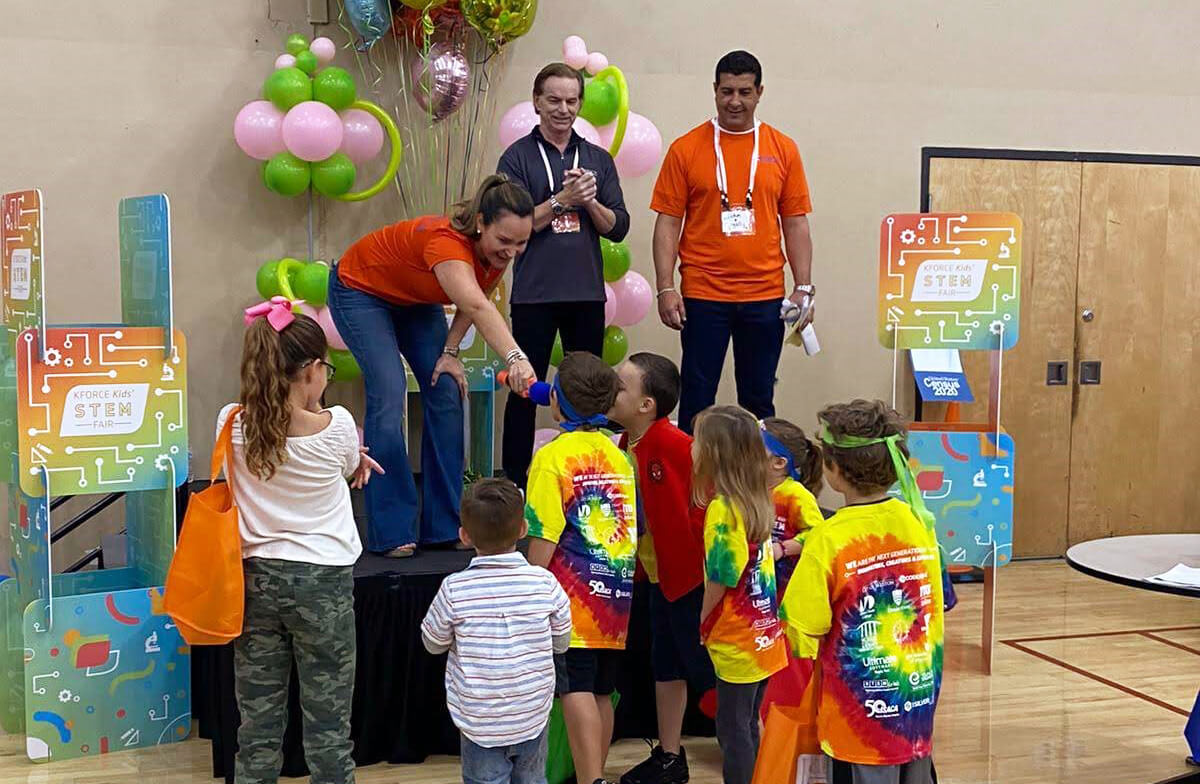 South Florida Kforce Kids' STEM Fair
February 2020
"At Kforce, we want to empower people through knowledge sharing. By educating our youth about STEM job opportunities, we can provide young innovators the tools and opportunities they will need to succeed later in life."
— Andrew Thomas, CMO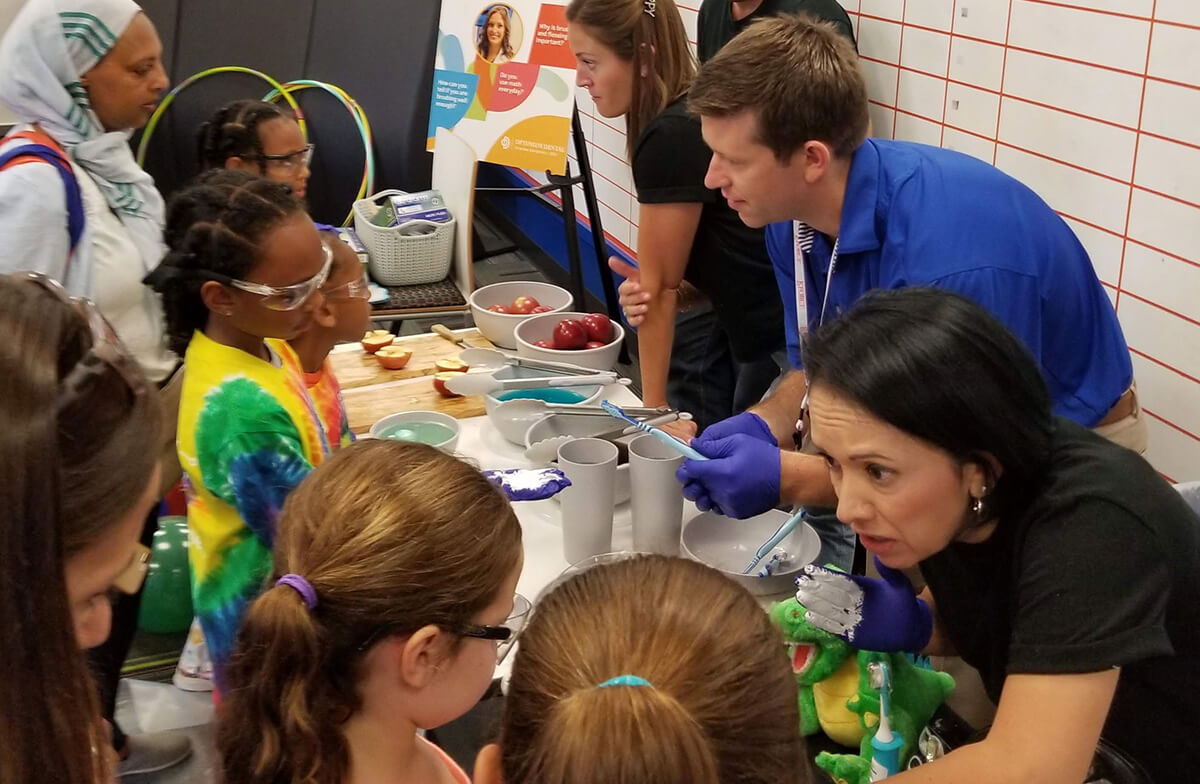 Reston Kforce Kids' STEM Fair
August 2019
"Our STEM fairs make it less intimidating on kids, and even parents, to approach topics that are going to be relevant to their kids' success later. All parents want what's best for their kids and it's very clear that science, technology, engineering and math is where there's a huge need as a society going forward." — Tyler Greene, Region SVP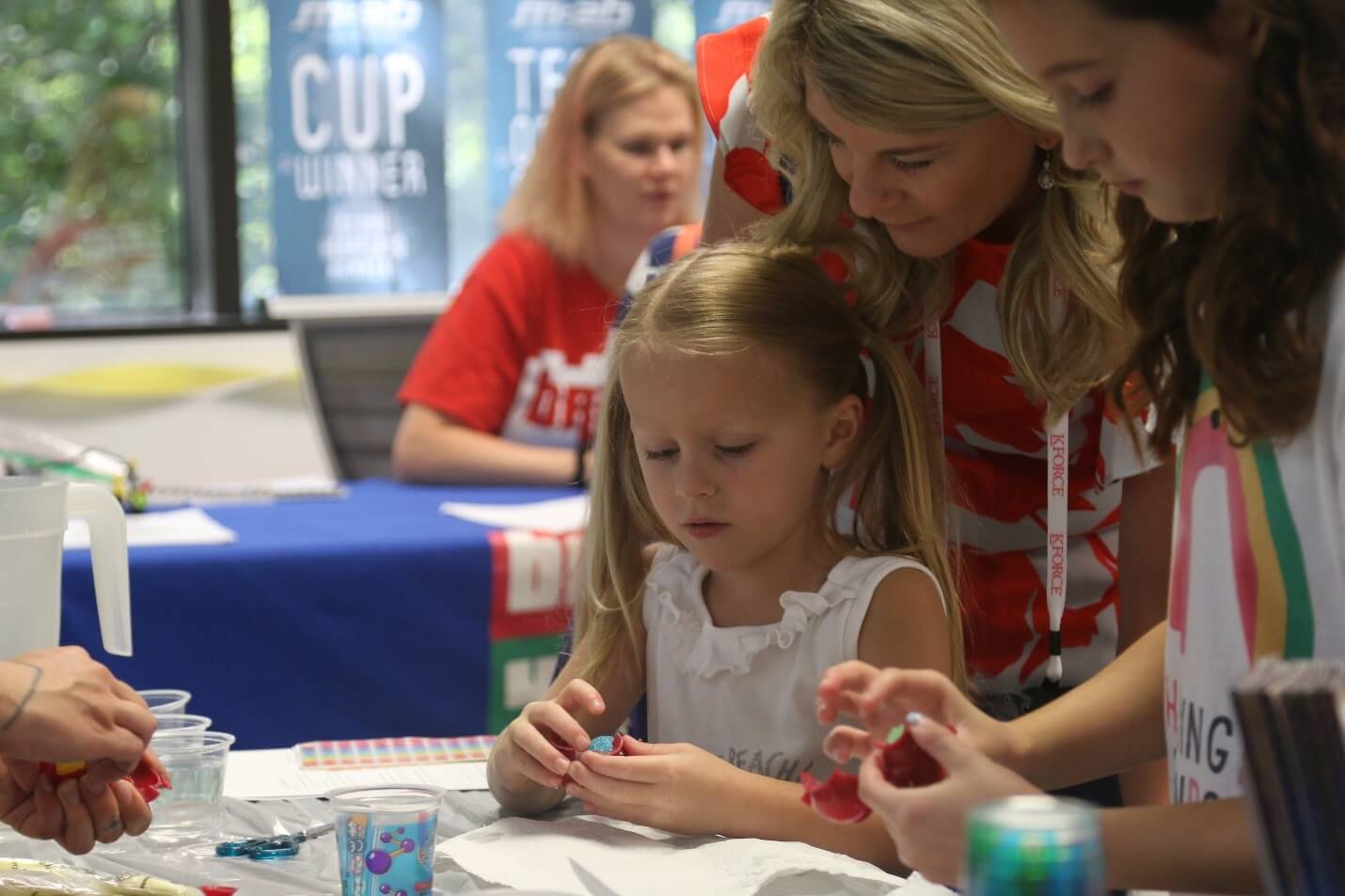 St. Louis Kforce Kids' STEM Fair
August 2019
"We have a responsibility to educate on the all the opportunities we see in STEM, especially as technology staffing experts. We know children will see more STEM career paths available down the line and it's great that we continue to come together to educate our youth on future opportunities and serve as a tool for their success." — Alexandra Donley, Market VP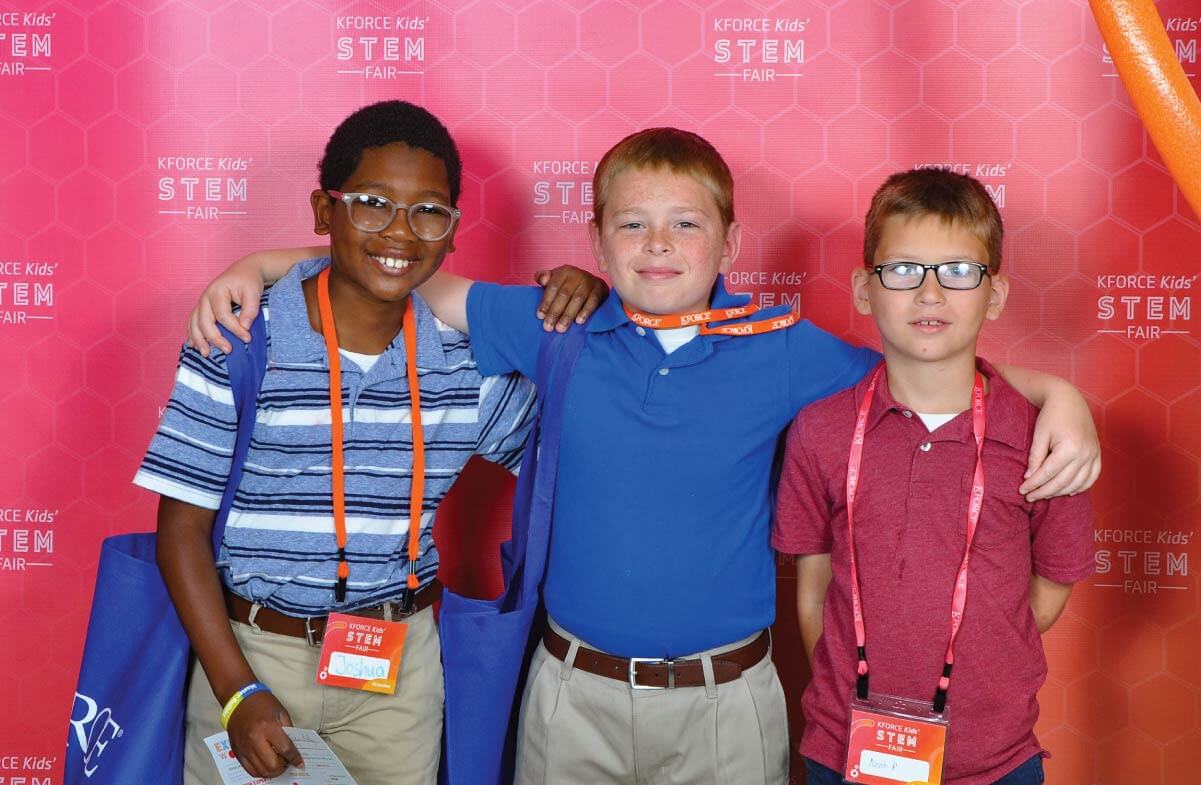 Our First Kforce Kids' STEM Fair
March 2019
"The STEM fair is really all about educating kids on the opportunities for them to change the world," said Andrew Thomas, Kforce Chief Marketing Officer. "There's going to be quite a delta of expertise needed in STEM, and if we can do anything to help people get excited about these important topics we must do it." — Andrew Thomas, CMO
Check Out Our Favorite STEM Apps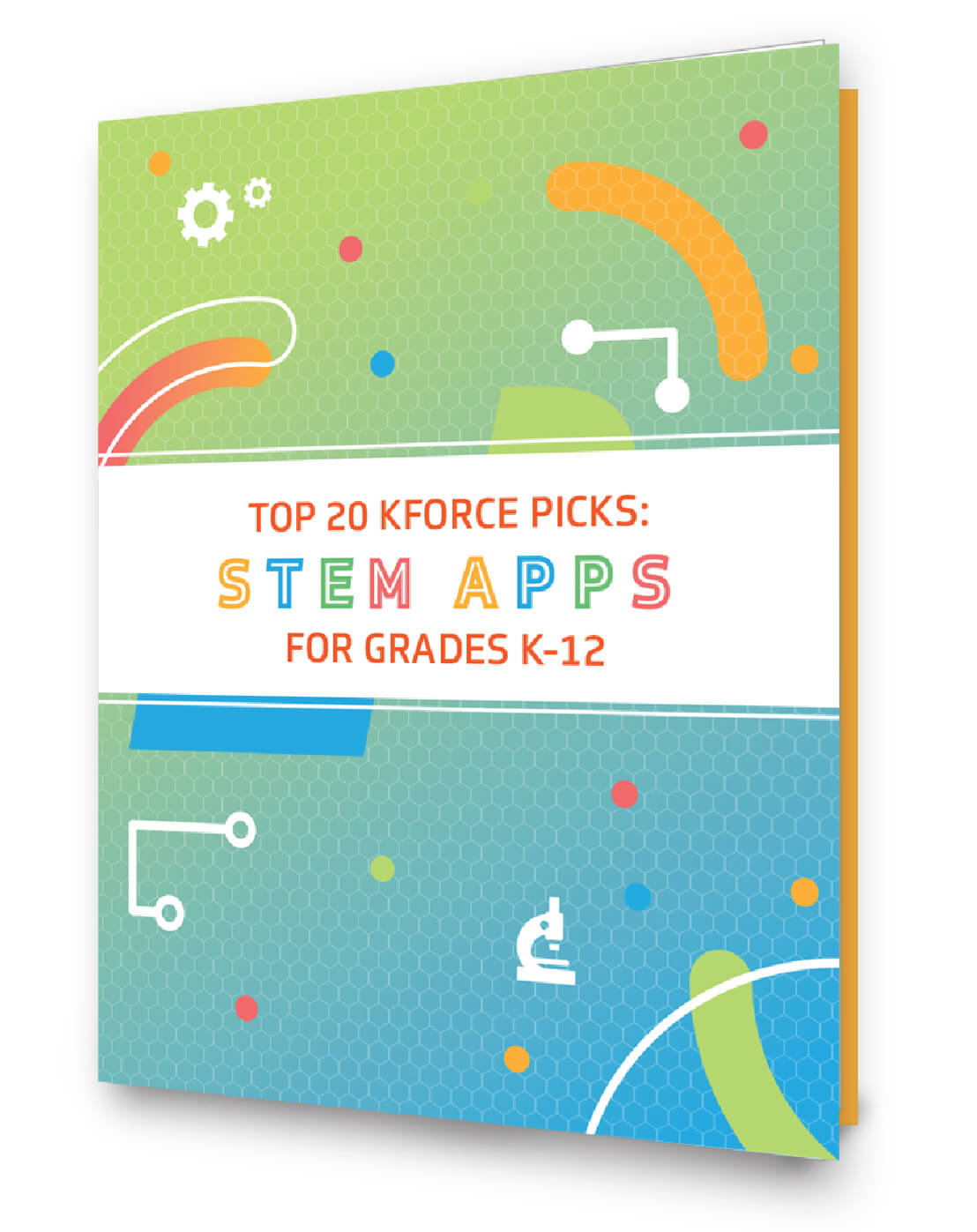 Let's combat the declining STEM interest by providing fun and engaging ways for kids to explore and learn. Introducing STEM education early on will be pivotal for these future professionals to secure their space in this coveted field.
We researched, downloaded and tested hundreds of STEM apps for grades K-12 to list our Top 20 Kforce Picks. Check out this eBook and resources split up by grade level for our suggestions.