Inspiring the Next Generation
With a shortage of talented people to fill the most in-demand STEM roles, as many as 2 million STEM jobs are predicted to go unfilled. Our Kforce Kids' STEM Fair was formed to inspire future professionals to break into the STEM talent landscape. 
Our first Kforce Kids' STEM Fair
In March of 2019, we held our first-ever Kforce Kids' STEM Fair at our Tampa headquarters which aligns with our stewardship pillar of educating the next generation of innovators, creators and experts. Guests at our Tampa Kids' STEM Fair enjoyed science, technology, engineering and mathematics-related activities led by 14 community partners.
Kids also had the opportunity to meet nine talented professionals in a STEM field. This event was open to children throughout the community, with an emphasis on organizations such as Hope Children's Home.  
With community partners from Aetna to Microsoft, over 230 guests at our Tampa STEM fair learned about different career paths available in this growing field that make a meaningful impact on our lives. Students in grades K-8 and their families had the opportunity to explore their curiosity in STEM by experiencing hands-on activities ranging from LEGO mosaic models to coding games.
With the resounding success of our first event, our STEM fair has since expanded to a national level. Hear from our Kforce leaders at each event about the importance of our STEM fairs.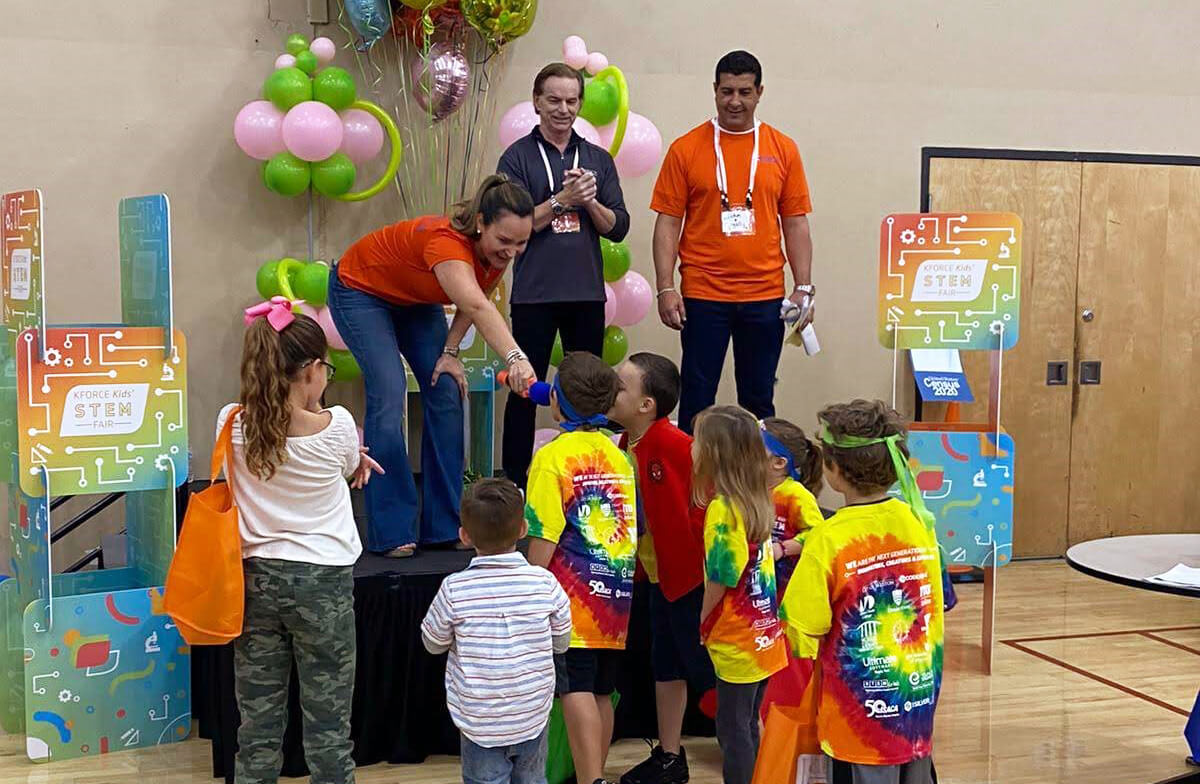 South Florida Kforce Kids' STEM Fair
February 2020
"At Kforce, we want to empower people through knowledge sharing. By educating our youth about STEM job opportunities, we can provide young innovators the tools and opportunities they will need to succeed later in life."
— Andrew Thomas, CMO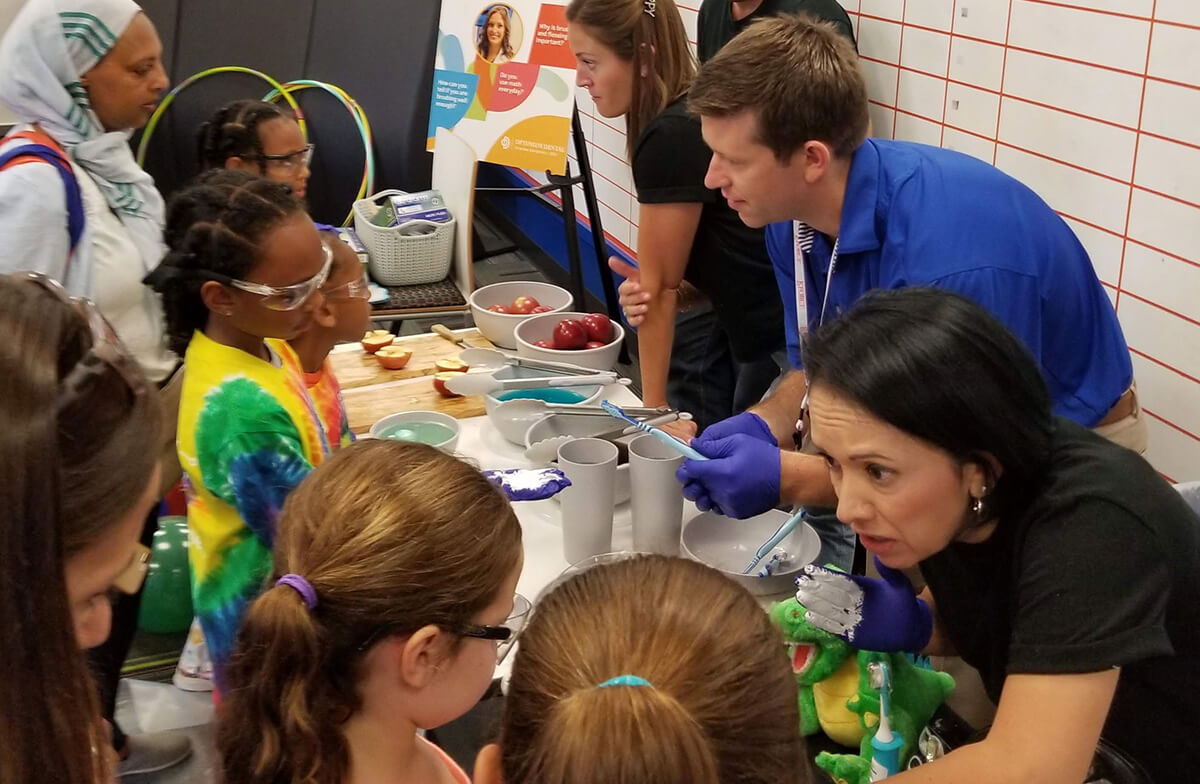 Reston Kforce Kids' STEM Fair
August 2019
"Our STEM fairs make it less intimidating on kids, and even parents, to approach topics that are going to be relevant to their kids' success later. All parents want what's best for their kids and it's very clear that science, technology, engineering and math is where there's a huge need as a society going forward."
— Tyler Greene, Region SVP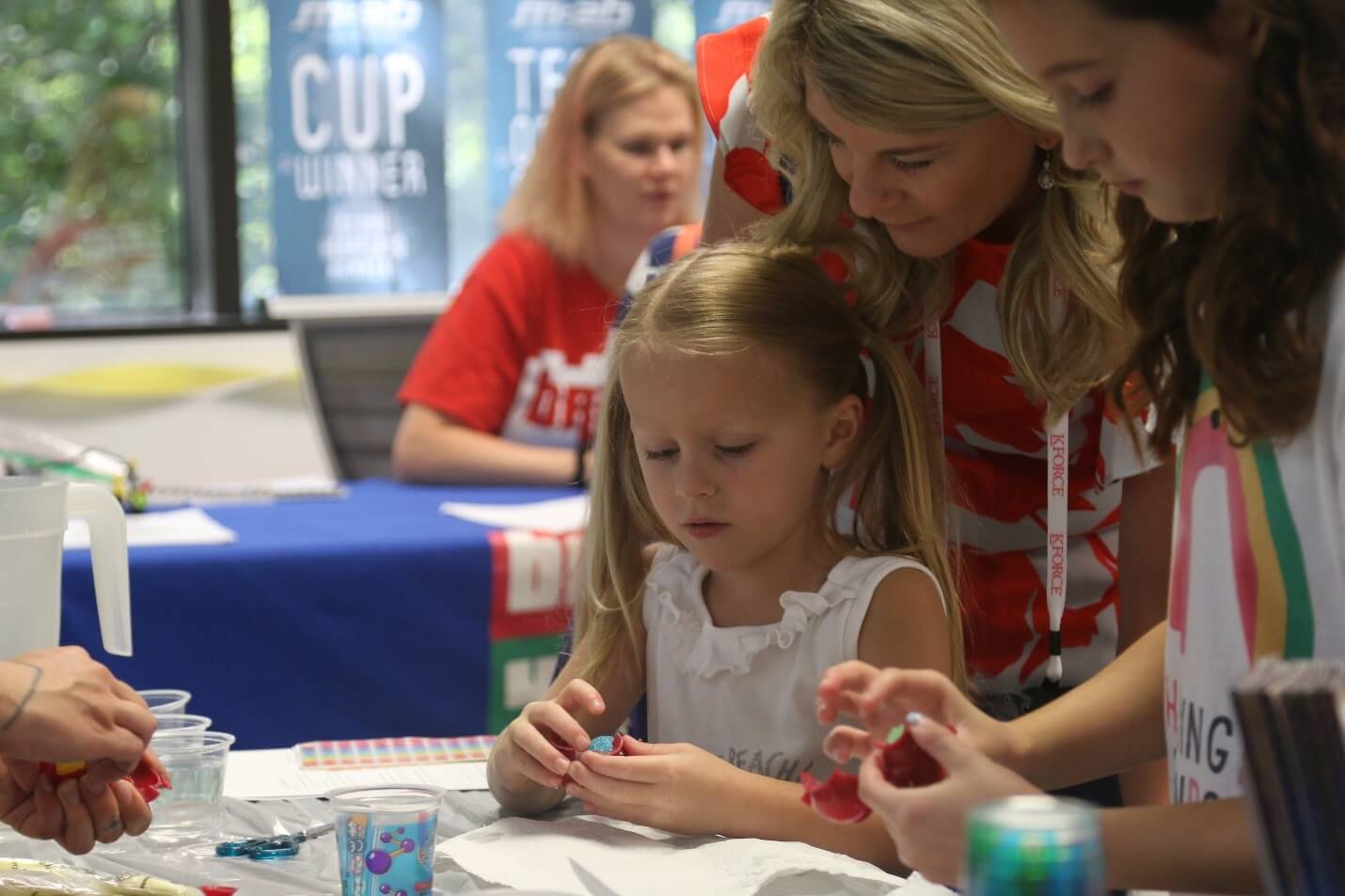 St. Louis Kforce Kids' STEM Fair
August 2019
"We have a responsibility to educate on the all the opportunities we see in STEM, especially as technology staffing experts. We know children will see more STEM career paths available down the line and it's great that we continue to come together to educate our youth on future opportunities and serve as a tool for their success."
— Alexandra Donley, Market VP
Upcoming STEM Fairs
Kforce Kids' STEM Fair | Tampa - POSTPONED
Kforce has been monitoring the spread of coronavirus (COVID-19) closely and due to new CDC guidelines regarding events and gatherings has decided to postpone the Kforce Kids' STEM Fair. We are so grateful for our partners who support the fair and intend to announce a rescheduled date as soon as possible.
The safety and well-being of everyone who walks through our doors is always our priority at Kforce. As you are aware, new information about the virus is quickly becoming available and we will continue to proactively do our part to keep others safe and healthy. We sincerely hope each of you will be able to join us at a later date and will keep you informed.
Looking for some exciting hands-on projects while your kids at home from school? Our South Florida Kforce Kids' STEM Fair partner, Deering Estate, has virtual field trips to help educate students. Discover their exciting videos!