Labor and Industry Trends for August 2019
STRONG SECULAR DRIVERS EMERGE
The BLS labor report for July was reasonably solid. The overall U.S. labor market data grew by 1.5% year-over-year. While this shows a slight deceleration, the numbers are still strong. Employment trends in professional job categories continue to grow faster than overall employment. Technology employment continues to stand out among the professional job categories, with continued growth on both a sequential and year-over-year basis.
There is no lack of noise around macroeconomic trends today. However, we have also seen the emergence of strong secular drivers in this cycle, particularly in our tech flex business.

 "We continue to experience strong secular drivers in the technology space. Every industry and organization are being confronted with the imperative to invest and rapidly adapt to changing business models and new competitors to improve its customer experience," said Kforce CEO David Dunkel.
"Virtually, every Fortune 500 company now understands the value of utilizing flexible technology resources. Many of these companies that we speak to indicate to us that they are targeting a greater percentage of their overall workforce for flexible resources."
Our clients are seeking to partner with firms, such as Kforce, that offer a wide variety of services and the ability to perform at scale within compliance standards. Additionally, they're looking for the delivery of resources to execute initiatives and lead engagements that command managed services and solutions.
While economic cycles come and go, clients must engage a trusted partner to acquire the intellectual capital they need to be successful. As talented candidates have many choices, particularly in technology, Kforce can be your competitive edge in the war for talent.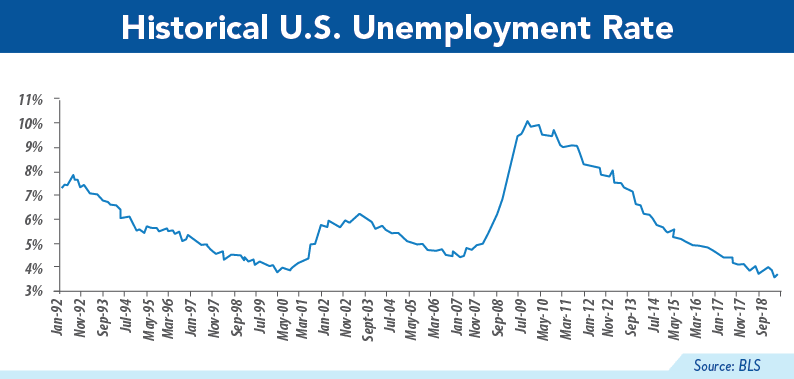 About the Author, Michael Blackman
As Chief Corporate Development Officer at Kforce, Michael Blackman, a 25-year Kforce veteran, is the primary focal point for the firm with the Wall Street and financial communities. He is regularly sought out by leading economists for his perspectives on the economy and labor markets, and he contributes to a number of key proprietary economic publications.