To Have a Meaningful Impact on All the Lives We Serve®
Engage with any member of our Kforce family and you'll feel it: a passion to serve others. We're proud of the meaningful impact we have on the lives we serve—including our fellow coworkers, clients, candidates, as well as our local and international communities.
We know our dynamic culture is unlike anywhere else and are proud of the unique and diverse voices of our employees, who fuel innovation, provide thoughtful contributions and bring a broad spectrum of ideas while aiming to enrich the lives we touch and strengthen the communities we serve.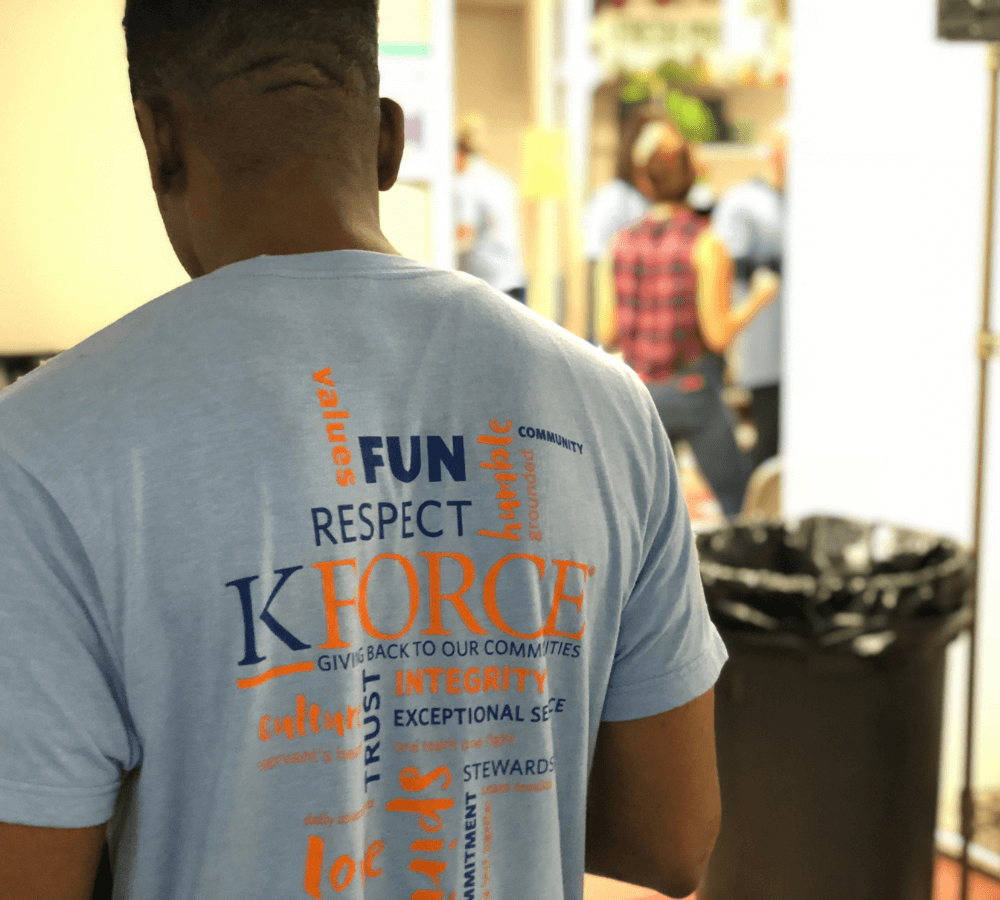 Giving back to the community has always been a part of life at Kforce and our Stewardship and Community Committee (SCC) was organized in 2008 to make it easier for our Kforce family to help those people and communities in need. Backed by the SCC, our employees have a direct platform where they can speak up about the causes they are most passionate about while inspiring others to get involved.
Here at Kforce, it is in our Core Values to help wherever and whenever we can, however, our Kforce family—led by our focus on Empowering People Through Knowledge SharingSM—believe our efforts are best fostered by partnering with organizations aligned with our stewardship pillars of education, community development and human services.
Education
This includes early childhood programs and services, education programs, policies and reforms.
Community Development
This includes includes community foundations, housing and neighborhood development.
Human Services
This includes includes family and children's services, food banks, homelessness services and social services.
Making not only a national, but a global impact
As one of our Core Values established in 2002, Stewardship and Community is at the heart of who we are at Kforce. In addition to the organizations we support, our people have built lasting relationships with a variety of charitable organizations that they are passionate about. Through nationwide initiatives such as our Day of Giving and disaster relief efforts, our Kforce family is steadfast in making a lasting impact together.
---
Day of Giving
Through our annual Day of Giving event, our employees throughout the country volunteer with the causes they are most passionate about. We encourage all Kforcers to get out, give back and leave an incredible impact by partnering with organizations nationwide to transform our communities.
On December 6, 2019, Kforce held its fourth annual Day of Giving. A total of 1,406 Kforce employees across the United States volunteered to serve their local communities through events ranging from handing out meals to the homeless to hosting a clothing drive for at-risk children. This one day of making an impact resulted in 3,953 hours volunteered across 65 events.
To learn about our contribution to the community and what went into making this event possible, we spoke to Stewardship and Community co-chair and founder of Day of Giving, Crystal Early.

How one employee's idea sparks a firmwide movement
Disaster relief efforts and Flights of Hope initiative
With our corporate headquarters based in Tampa, FL and numerous offices throughout the southeastern U.S., we're all too familiar with what it takes to rebuild after a hurricane. As a firm, we are committed to providing long-term relief to those in need after a storm and have rallied together to assist in community development after natural disasters over the years.
Through Flights of Hope: Bahamas, our Kforce family, donors and community partners were able to raise $110,000, fund 31 planes, send over 68,000 pounds of life-saving supplies, volunteer more than 1,000 hours and deliver 950 family packs to those in need after Hurricane Dorian in 2019. As a community, we were able to help those impacted by this disastrous storm start their journey toward recovery.
Additionally, we came together for Hurricane Michael, which devastated the Florida Panhandle in 2018.
In a partnership with Kids Against Hunger, we packed 10,368 meals and hand-delivered food, water, clothes, pet supplies and more to the areas affected by this catastrophic natural disaster.
During Hurricanes Maria, Irma and Harvey in 2017, we also met our goal of $1 million donated for the American Red Cross hurricane recovery.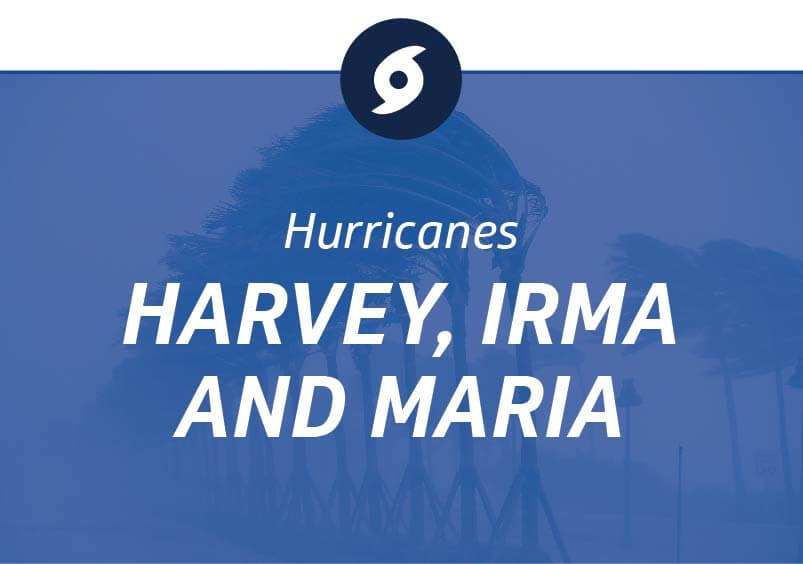 In the wake of these three hurricanes, the American Red Cross, along with Kforce and their partners:
Served more than 4.6 million meals and snacks
Distributed over 2 million relief items, including; medical supplies, generators, gas cans, water filtration systems, bottles of oil and household supplies
Provided over 1,063,000 overnight shelter stays
Made over 147,000 health and mental health contacts
Transported 44 residents in need of medical care to Florida via the Flights of Hope initiative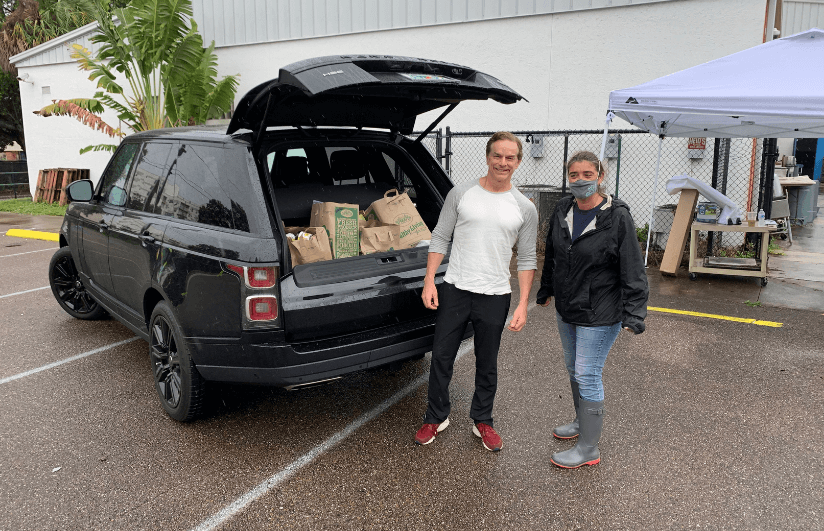 St. Peter Claver Food Drive
Kforce employees in the Tampa office helped give back to those who were affected by the COVID-19 pandemic by participating in St. Peter Claver's contactless food drive, which organized food distribution for students and their families.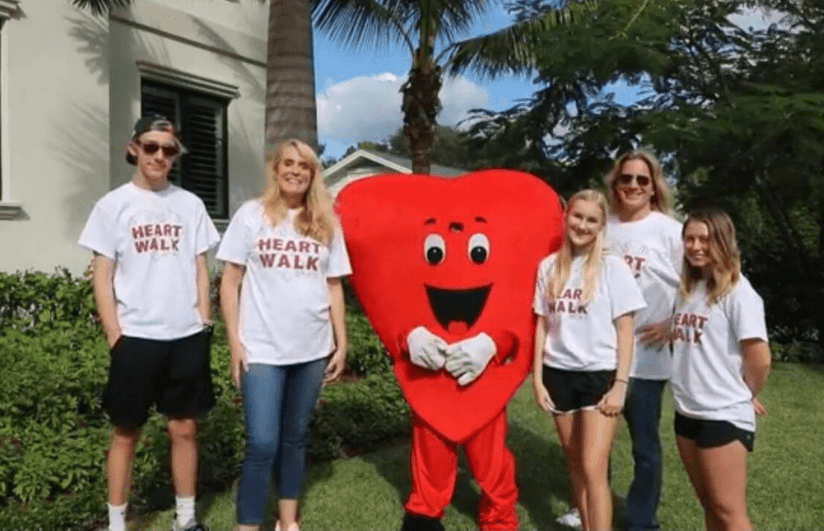 Heart Walk Digital Experience
As Chairwoman of the American Heart Association's 2020 Heart Walk Digital Experience, Kforce COO Kye Mitchell led the firm's giving back efforts raising $302,230. Kforce had 19 teams and 413 walkers supporting the work of the American Heart Association. The Tampa Bay Heart Walk raised more than $2.35 million to fund research, policy change and community initiatives in the fight against heart disease and stroke.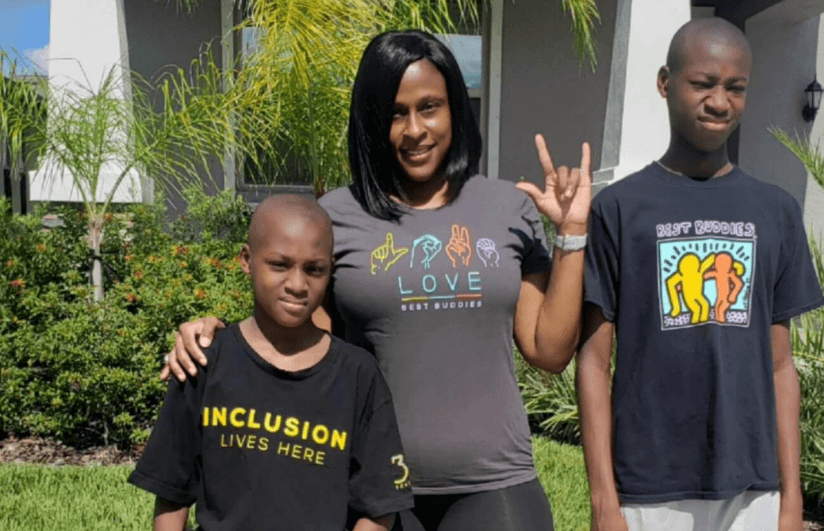 Best Buddies Virtual Walk
Kforce employees across the nation rallied together to participate in the virtual Best Buddies Friendship Walk. We surpassed our fundraising goal, raising a total of $10,200 for the local Tampa Bay chapter, in support those with intellectual and developmental disabilities.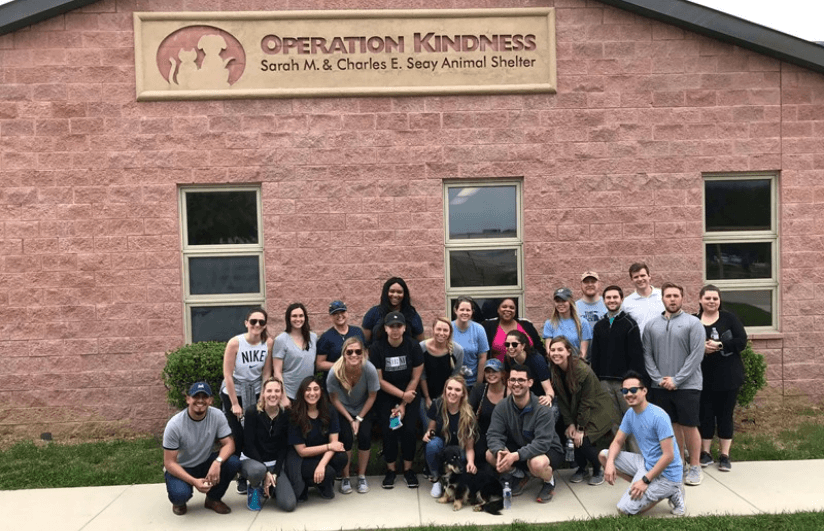 Operation Kindness
Employees in our Dallas/Fort Worth office volunteered at Operation Kindness, one of the largest no kill animal shelters in the nation. Our Kforce family helped with walking and bathing the dogs, landscaping around the premises, washing dishes and organizing the food pantry.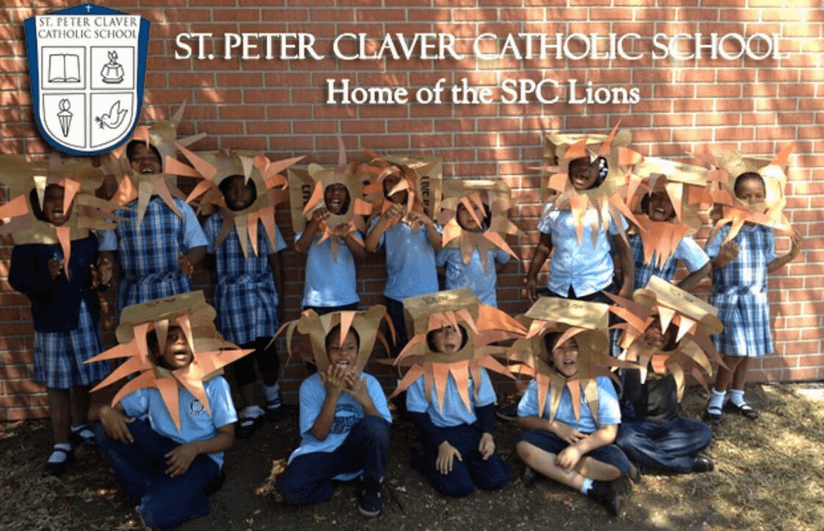 Supporting education at St. Peter Claver
Kforce has partnered with FEZZIWIG WWJD Foundation and a local community partner to donate $45,000 to St. Peter Claver in support of the education and tuition of 10 students for the 2020-21 school year, with a commitment to an ongoing match.