Ensuring There's a Seat at the Table and a Platform for Every Voice
Our people are at the heart of our business. Here at Kforce, we understand each person has a unique perspective, and we value the innovation, thoughtful contributions and broad spectrum of ideas diversity brings to our firm.
Our vision, To Have a Meaningful Impact on All the Lives We Serve®, means we have a seat at the table for people from all walks of life and know that sharing and celebrating the differences between us leads to a stronger and more impactful organization.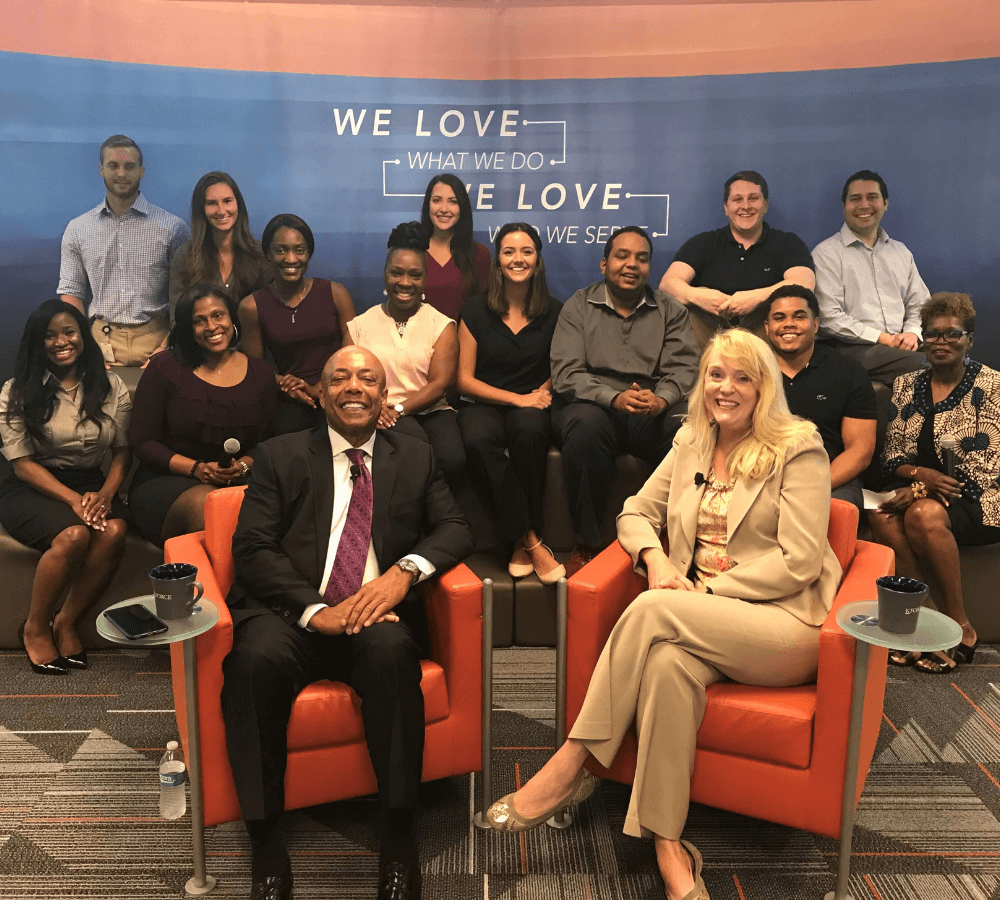 We Love What We Do. We Love Who We Serve®.
To better serve our Kforce family, we continually develop our diversity, equity and inclusion strategies to ensure our employees – regardless of race, color, religion, sex, pregnancy, sexual orientation, gender identity, national origin, age, protected veteran status, or disability status – feel empowered, supported and equipped with the resources necessary to embrace their experiences and develop their careers.
We thoughtfully incorporate diversity, equity and inclusion through:
Promoting equal opportunity for all associates.

Driving unbiased representation in all areas of our company.

Educating Kforce employees on diversity programs and policies.

Addressing diversity disparities by identifying shortfalls and closing gaps.

Ensuring diversity and inclusion principles are communicated to all employees.

Hosting diversity panels, observances and webcasts to ensure all employees are heard.
We ensure hiring decisions are made based on qualifications, merit and business needs. By channeling our Core Values of Respect, Integrity, Stewardship and Community, Exceptional Service, Commitment and Fun and Trust, we have created a space where all feel welcome.
Letting Diversity Lead Business
To better serve our employees, consultants and clients, Kforce has expanded our dedication to diversity, equity and inclusion efforts within our Diversity and Inclusion (D&I) department. This department, led by Kforce's own Don Harvey, will guide our firm in the development and implementation of D&I initiatives to further foster equity and inclusion both inside our organization and with our partners as well.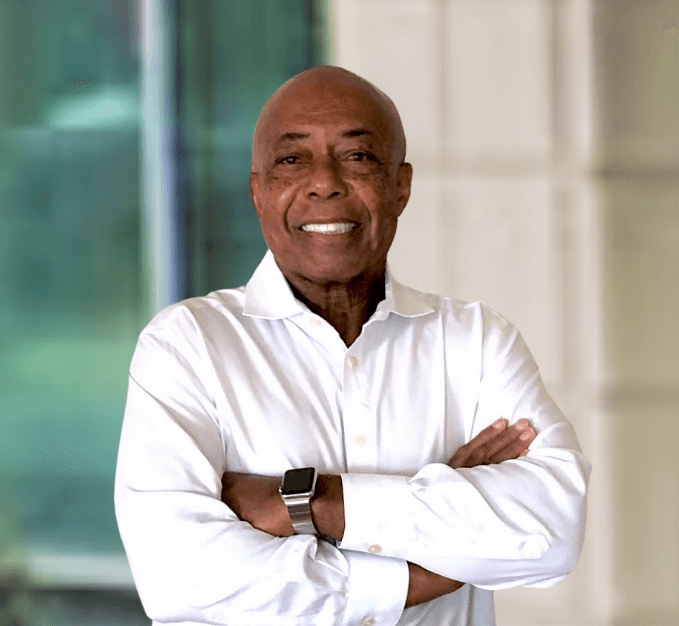 Just by being more diverse, we will be better, we'll be more creative and innovative—it's just human nature.
Fostering Diversity, Equity and Inclusion with Our Partners
As a staffing and solutions firm, we strive to find the best possible talent for our clients. To help us in this pursuit, we source talent through an expansive and diverse candidate pool by leveraging hundreds of organizations and professional partnerships within the following groups:
Our commitment to Diversity, Equity and Inclusion extends beyond our partnerships and our firm. From speaking engagements to career fairs to the charities we support, we actively participate in communities nationwide to do our part in building a better tomorrow for the workforce today.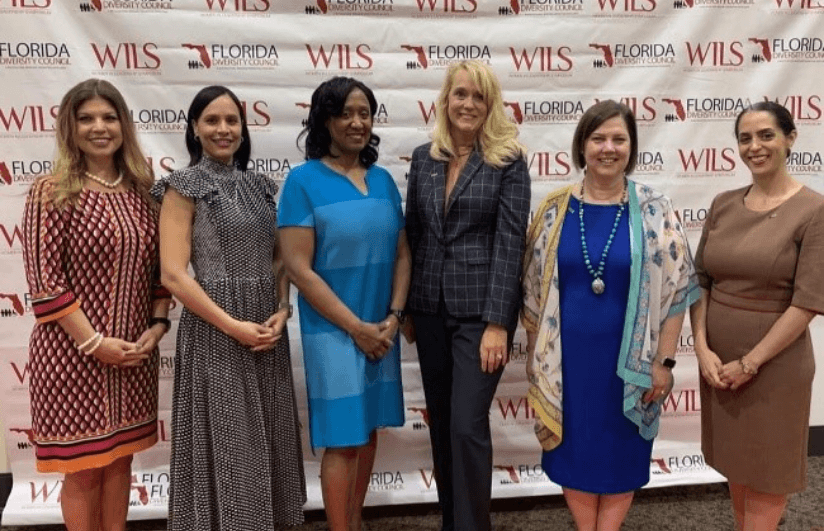 Tampa Bay Women in Leadership Symposium
Kye Mitchell, Kforce's COO (center right), with her fellow panelists at the National Diversity Council's Tampa Bay Women in Leadership Symposium to talk about "Standing Out and Speaking Up."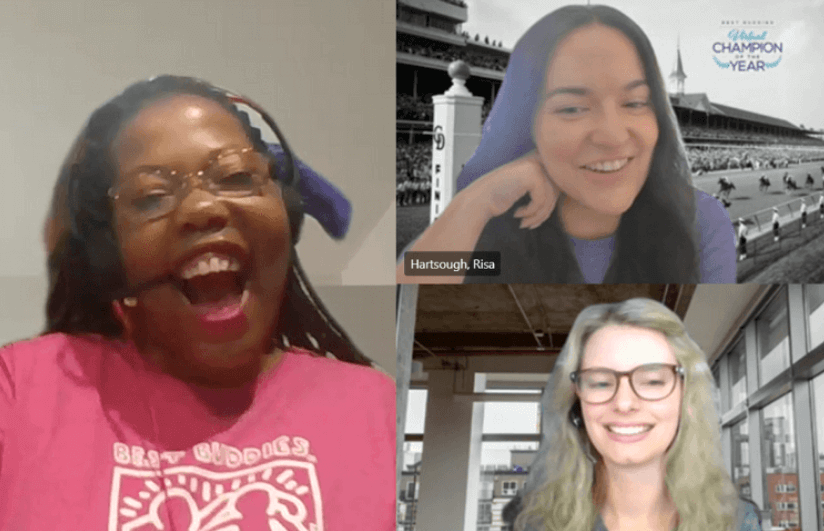 Kforce's Partnership with Best Buddies
Kforce was the first community partner to hire and onboard a Best Buddies participant through the Best Buddies Jobs program, which helps people with intellectual and developmental disabilities (IDD) find work that matches the job seeker's interests and talents. Here, Risa Hartsough (top right) and Paige Robinson (bottom right) welcome the newest member of the Social Media team to the Kforce family.
International Women's Day
Kforce employees in the Los Angeles office celebrated International Women's Day with in-office yoga sessions and wellness seminars, complimentary treats and a webcast featuring women in leadership.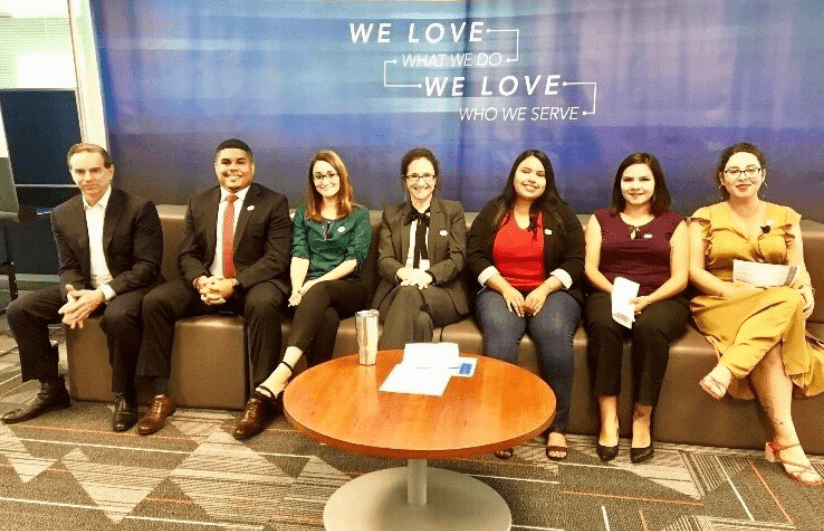 Hispanic Heritage Month
Kforce employees in the Tampa office recognized Hispanic Heritage month by sharing their unique stories and cultures, learning about Hispanic history and participating in diversity webinars.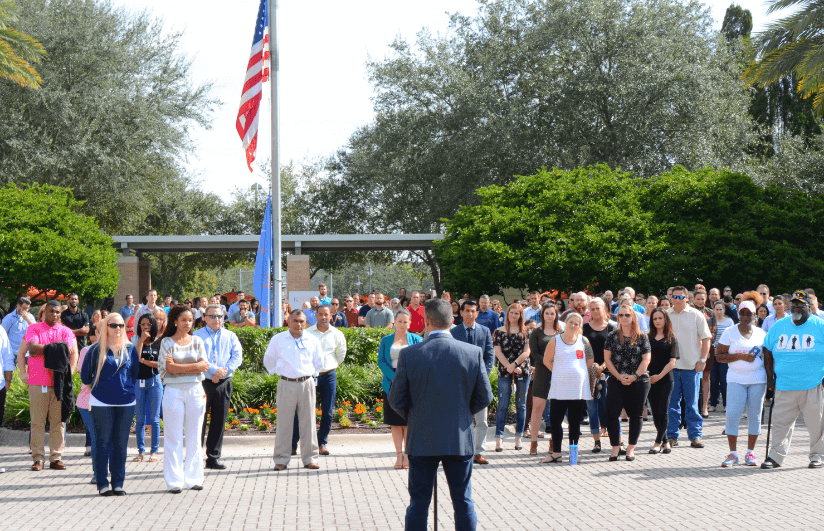 Veteran's Day
Kforce employees in the Tampa office honored our veteran employees and their families with a flag ceremony, catered luncheon, firm-wide recognition and gift bags.