Our Commitment to Going Green
We recognize the importance of being eco-conscious for our society, business and people. We are dedicated to thwarting the depletion of natural resources by planting seeds toward a sustainable earth for future generations. Learn about the environmentally friendly changes we are making to both our sourcing practices and operations to minimize negative impacts on the environment.
Our impact one sip at a time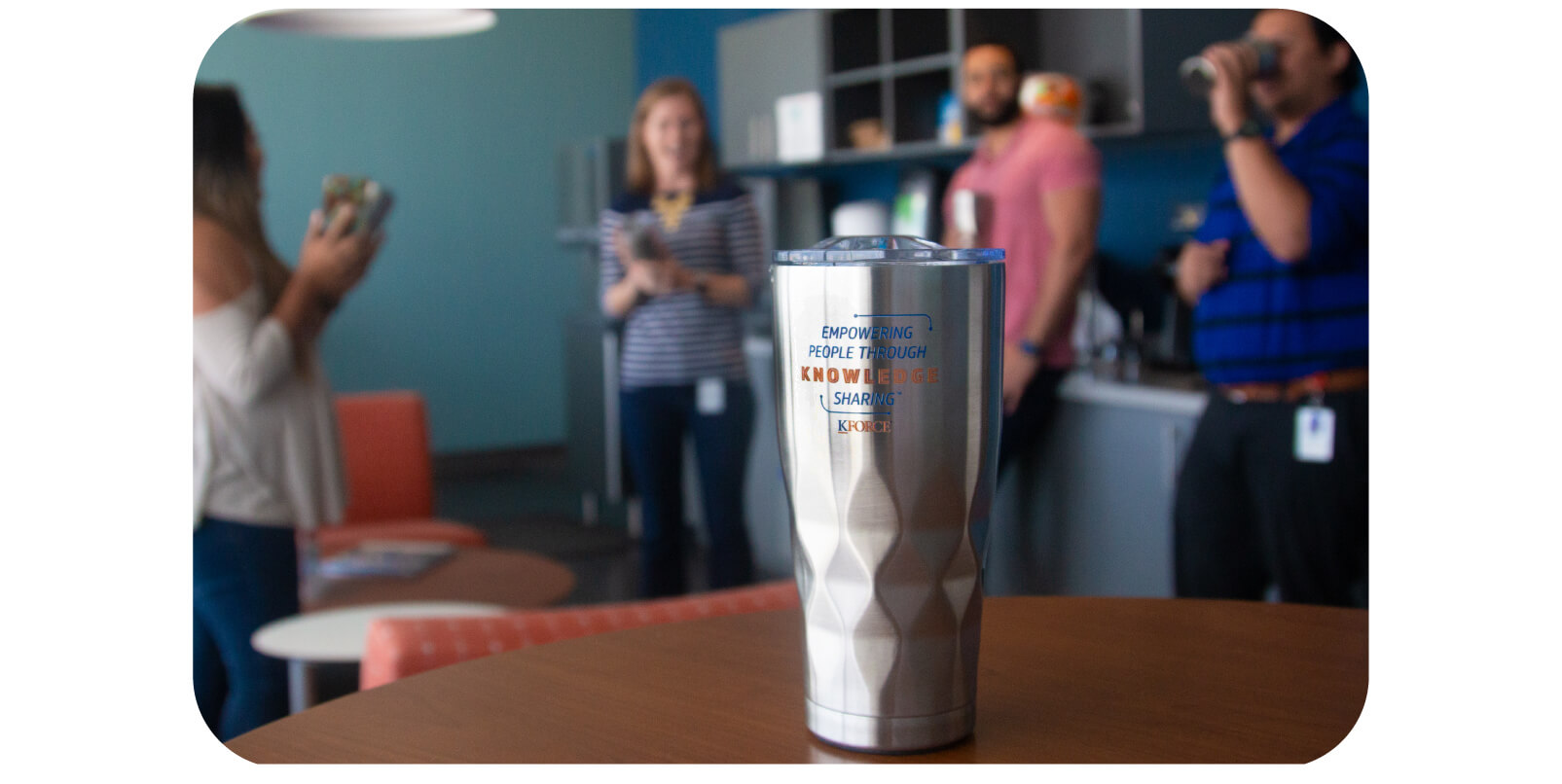 Did you know that 57 chemical by-products are released during the production of Styrofoam, and 3 million tons of Styrofoam are produced each year in the U.S.? At Kforce, we are reducing these numbers one sip at a time as a Styrofoam-free campus.
To minimize the use of Styrofoam, we provide our employees nationwide with reusable stainless steel tumblers. In addition to reducing the negative impact on the planet, our Tampa employees earn discounts on beverage purchases in our café when using reusable cups.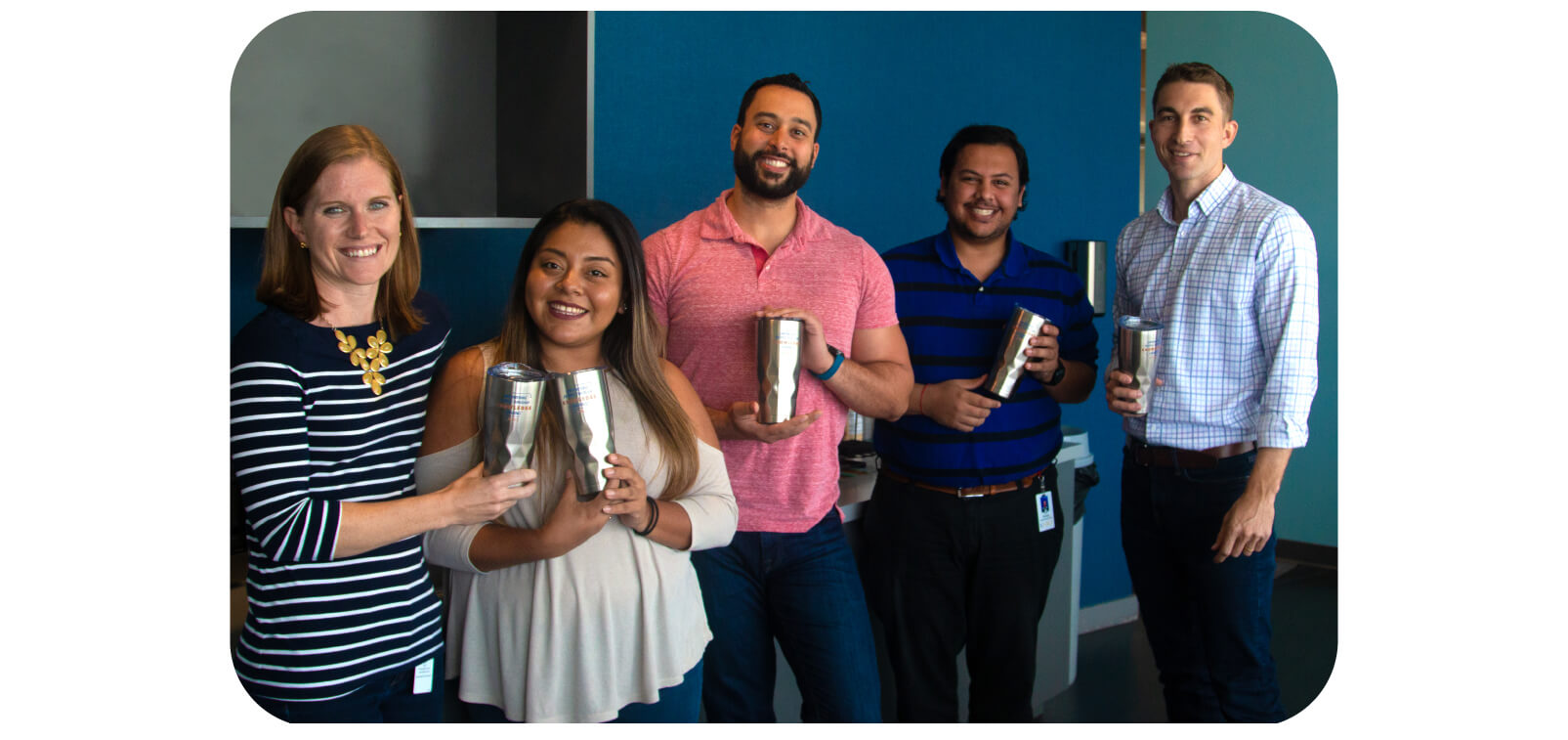 Our kitchen areas are also stocked with recycled paper and other environmentally sensitive products. We recycle what we can, and what we can't is taken to a refuse-to-energy facility and converted into electrical energy to power 15,000 homes.
And we didn't stop at getting rid of Styrofoam and switching to eco-friendly paper products. With more than 8 million tons of plastic dumped into our oceans every year, which can take more than 400 years to decompose, we eliminated plastic water bottles too at our corporate headquarters. Our employees are also encouraged to use the sustainable resources available to them, such as the water filtration systems in our kitchen areas.
Offsetting our carbon footprint
Together, we aim to reduce our negative impact on the world by reducing, reusing, recycling and increasing our responsible sourcing efforts. By being mindful of our impact, and seizing every opportunity to be eco-friendly, we've made significant strides in numerous areas. Here are a few examples:
Reduce
We are reducing the number of resources needed to support our organization by implementing policies such as our flexible work remote policy. Americans drive an average of 13,476 miles per year. By providing the flexibility to work from home and with 750 employees at our corporate headquarters, we are saving roughly 22,500 miles driven yearly, diminishing the amount of carbon dioxide emissions.
Reuse
Nearly 40 million tons of electronic waste are produced yearly, worldwide. That's like throwing 800 laptops away per second. To reduce consumption and generated waste, our firm reuses materials whenever possible by donating electronic items that are no longer needed to local charities rather than disposing of these potentially hazardous and nonbiodegradable materials into a landfill.
Recycle
We encourage employees to conserve resources and recycle post-consumer waste by providing recycling containers for paper, plastic, aluminum cans and cardboard in our offices. Our firm also uses building products with high recycled content. For instance, in our last carpet refresh project, we recycled 100% of our carpet, eliminating 128,000 square feet of carpet from being placed into landfills where it is not able to decompose.
Responsible sourcing
Our organization is eco-conscious when purchasing office materials. With paper accounting for over 25% of landfill waste, we use recycled paper products whenever possible and our manufactured paper meets Sustainable Forestry Initiative (SFI) certified sourcing standards. This initiative, in conjunction with encouraging employees to minimize paper consumption, reduces paper pollution in our world.
ENERGY STAR® certification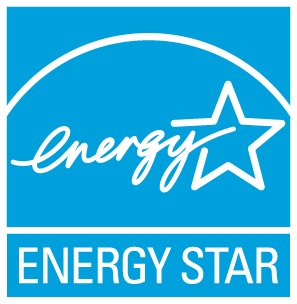 In January 2020, we earned the U.S. Environmental Protection Agency's (EPA) ENERGY STAR® certification for superior energy performance at our corporate headquarters. The ENERGY STAR® is a government-backed symbol for energy efficiency and is given to buildings that use 35% less energy and cause 35% fewer greenhouse gas emissions on average. Receiving this accolade means our office performs in the top 25% of buildings nationwide due to the year-round maintenance and services of our facilities team. We are proud to do our part in conserving the environment for years to come.
Working together toward a sustainable world
In addition to our practices to reduce, reuse, recycle and responsibly source materials, we are committed to serving our community. Across the nation, our Kforce family dedicates time, effort and passion to protect our environment.
 

Our employees' passion for environmental stewardship is contagious. It's so powerful to see our Kforce family going out in the community and making an incredible impact in the world.

— Sasha Polissky, Kforce Digital Content Specialist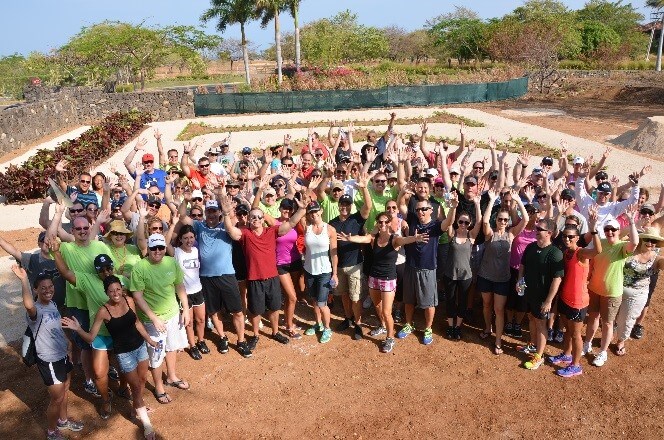 Our Kforce employees gathered at the JW Marriot Guanacaste in Costa Rica to plant nearly 300 small trees in the shape of a large "K" to support our green culture. It was planted right in the front of the hotel, so Kforce will always have a presence in Costa Rica!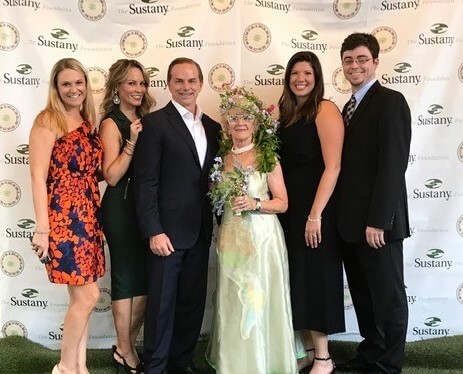 We had the pleasure of being a Good Earth sponsor at the 2019 Sustainable Business Awards, which honored local businesses in the Tampa Bay area for their commitment to the triple bottom line—advancing the interests of people, planet and profit. Our Kforce family joined other inspirational businesses who are committed to social responsibility and environmental stewardship.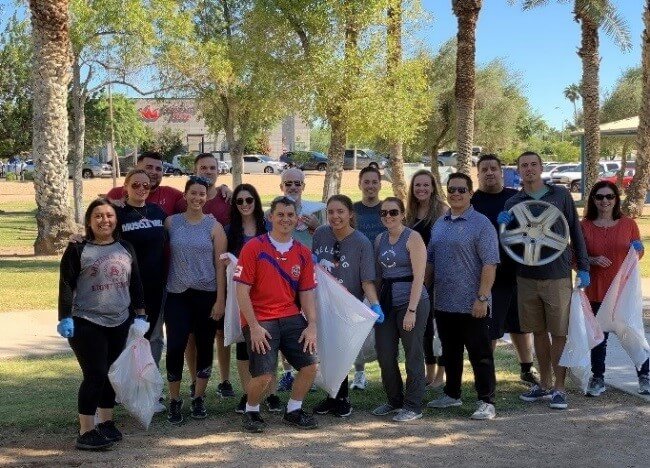 Our Phoenix office rallied together to make a difference in their local community. Employees prevented recyclable materials from reaching landfills by cleaning up litter from Arcadia Park.
The Dallas office worked with Promise of Peace Gardens to revitalize a local elementary school. Participants painted a classroom, installed irrigation devices, gardened and performed various beautification activities.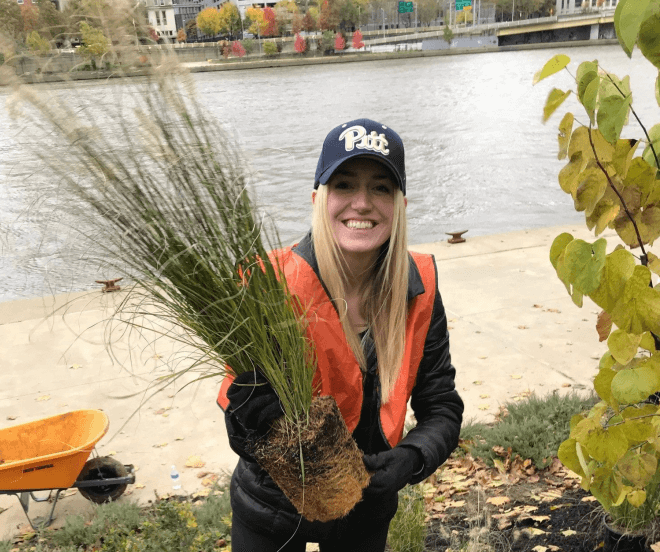 Our Pittsburgh office planted plants near the Pittsburgh North Shore Riverfront Park. Associates partnered with the Pennsylvania Conservancy, which protects and restores the environment to provide the region with clear water and healthy forests.
The Charlotte office celebrated Earth Day by helping improve the grounds at Charlotte Family Housing. Kforce employees dug in—painting picnic tables, trimming bushes and cleaning up the playground.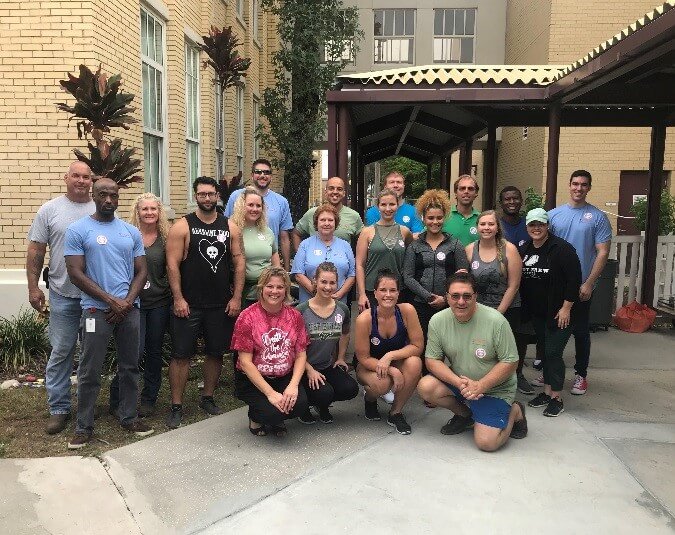 Our Kforce family volunteered at Shore Elementary in Tampa, building and landscaping a reading rock garden. Shore Elementary is in the heart of Ybor City and is committed to providing all children with a quality education through arts and music.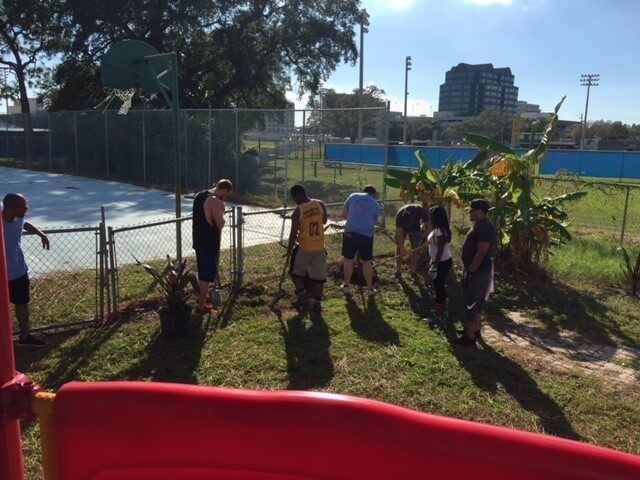 Kforce employees in Tampa planted 30 flowers at LaVoy Exceptional Center—a school that provides education programs and support for students with special needs.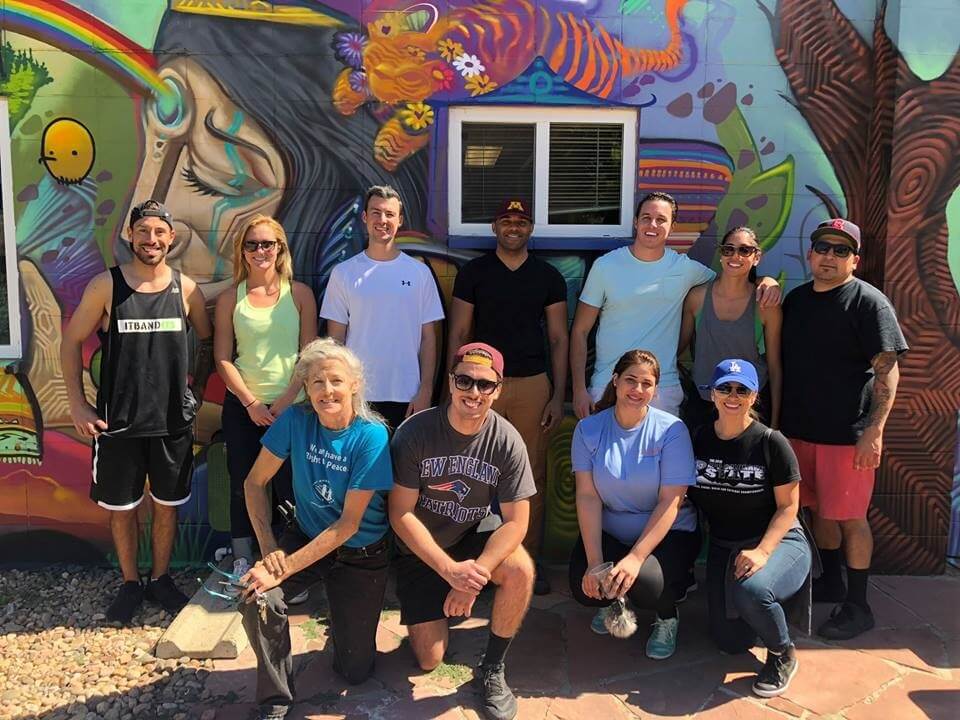 Our Kforce family in Denver volunteered at Jovial Concepts, planting roses, picking vegetables and removing weeds from their gardens. This nonprofit organization empowers under-served communities to thrive by raising awareness of social, economic and environmental issues.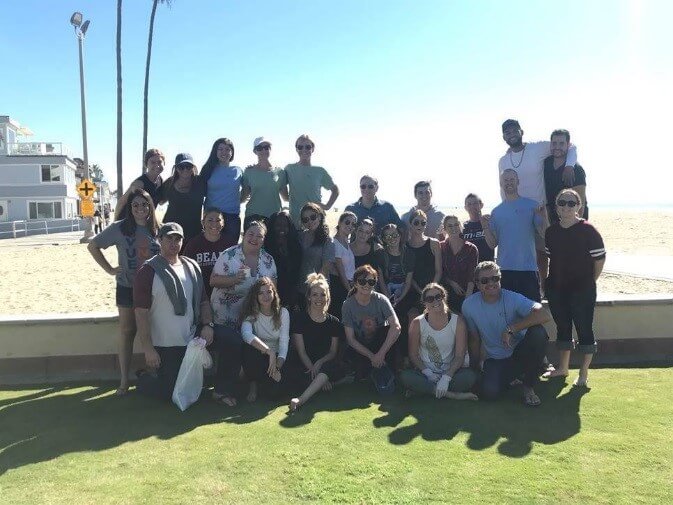 Our Costa Mesa Kforce office cleaned up Newport Beach in California by removing trash, plastic pollution and debris from beaches and waterways.