Kforce Kids' STEM Fairs
Empowering People Through Knowledge Sharing® is a core part of Kforce's commitment to our community. That's why the Kforce Kids' STEM Fair was created to encourage future generations to engage in the fields of science, technology, engineering and mathematics.
Explore On-Demand STEM Sessions
We hope you enjoy our library of on-demand STEM content below. We have a wide variety of app, games, crafts and more to make sure your student never runs out of opportunities to pursue their passion for STEM.
­­­If you'd like to stay up-to-date on future STEM Fairs at Kforce, please fill out the contact form.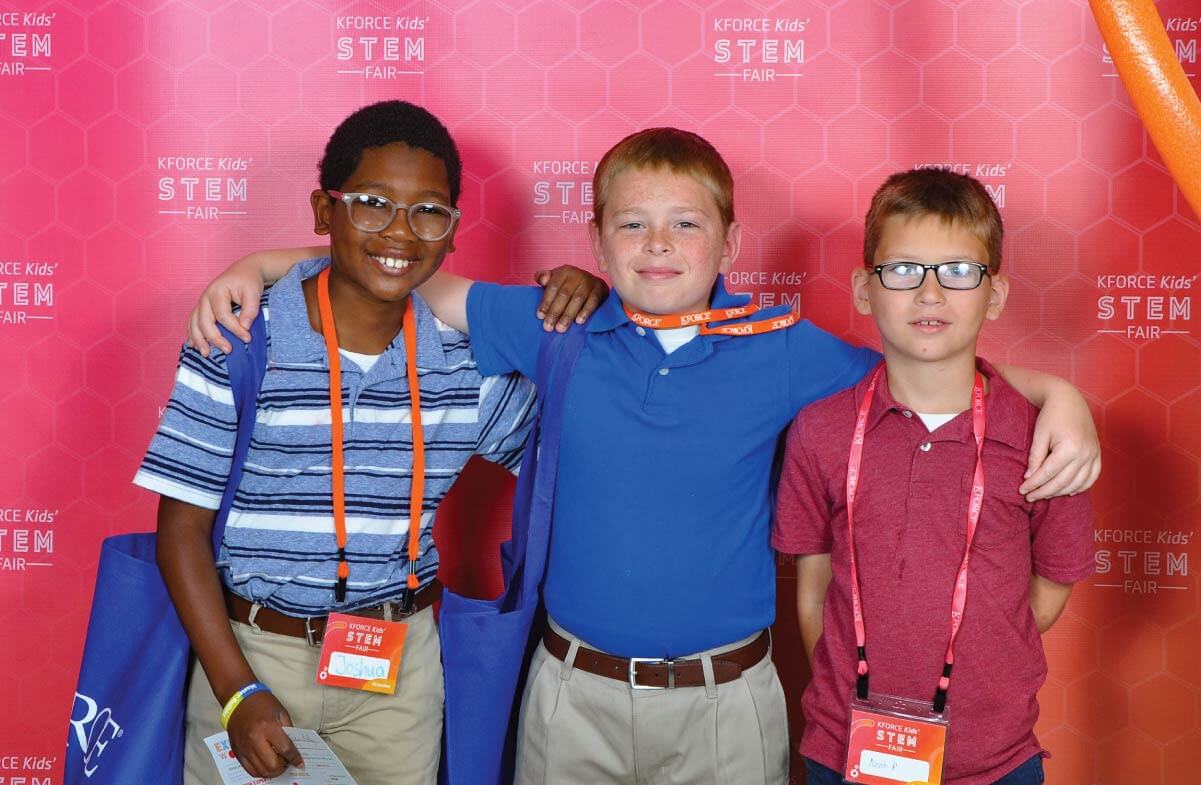 How it Started
Our First Kforce Kids' STEM Fair
On Saturday, March 30, 2019 over 230 guests flooded Kforce corporate headquarters to explore science, technology, engineering and mathematics at the Kforce Kids' STEM Fair. Activities led by 14 community partners taught kids in kindergarten through eighth grade about STEM through virtual reality headsets, LEGO mosaic models, coding games and applications and much more.
"The STEM fair is really all about educating kids on the opportunities for them to change the world," said Andrew Thomas, Kforce Chief Marketing Officer. "There's going to be quite a delta of expertise needed in STEM, and if we can do anything to help people get excited about these important topics we must do it."
Girl Scouts STEM Activities
Get ready to learn, experiment and have fun! Embrace your inner scientist with this library of activities that can be done at home or out in nature.
Activities for Elementary Learners

Emoji Scavenger Hunt
This free app takes you on a scavenger hunt throughout your house to identify emojis in the real world.

Binary Bracelets
Spell out your name using binary code to make this cool beaded bracelet.

PBS KIDS ScratchJr App
This coding app lets you create interactive stories and games with some of your favorite TV characters.
STEM Career Spotlight: Engineering
Tristan Stahnke, Senior Infrastructure Engineer at Kforce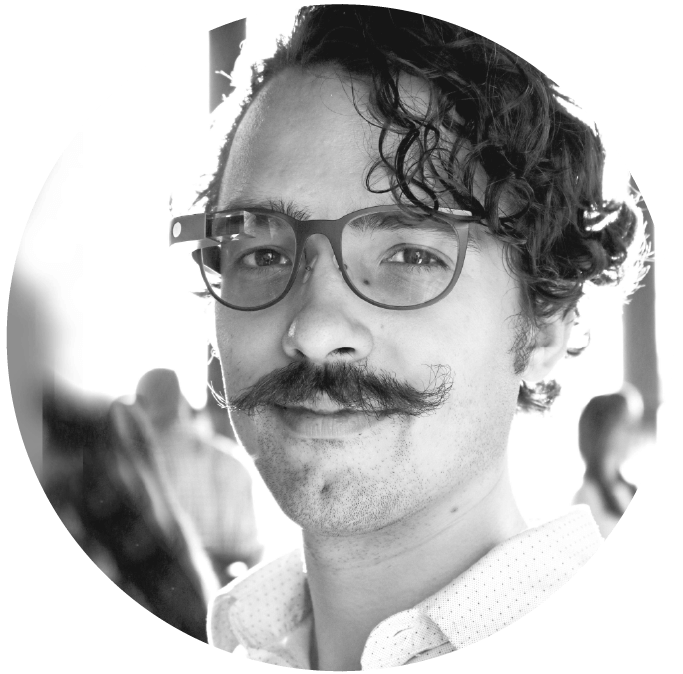 Activities for Middle School Learners

Quick, Draw!
This game uses AI to recognize identifying features of different objects, places and animals. Put your doodling skills to the test and see if the game's AI can guess your drawing!

Create Your Own Google Logo
Use your imagination to bring your very own Google logo to life.

Crash Course Computer Science
This video series gives you a closer look at the evolution of computers, discusses how and why our smart devices keep getting smarter and shares what we can predict about the computers of the future.
Seven Ways to Practice Good Cyber Hygiene in the Remote World
Rex Tolman, VP Enterprise Security at Kforce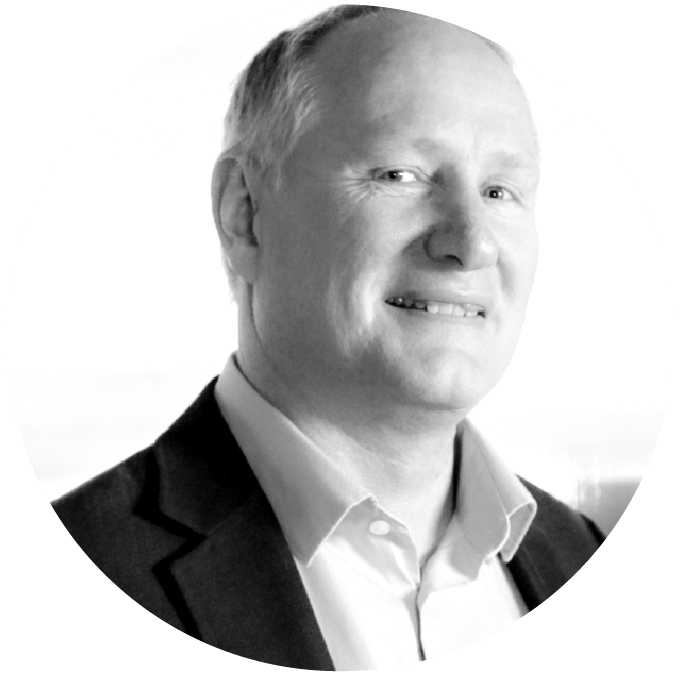 Activities for High School Learners

$AVE USA
Learn about smart time and money management practices with this game where you're tasked with navigating a busy day as a college student.
STEM Careers and You
This activity explores different STEM careers and concepts and teaches you about pioneers in the STEM field.

JA Access Your Future
This tool helps you plan your future career goals by showing you the education requirements, trainings, salary and more for different career paths.
Hear From Our STEM Experts
Willie Murchison
Infrastructure Developer, Kforce
"I started working with computers late in life and really didn't think I had the aptitude to do it. Come to find out, I'm born to do it. So hopefully some kids today found something that they're born to do."
Thais Lage
Ground Support Equipment Engineer
"It was so fun seeing the kids' eyes light up with each of the activities and learning about different STEM fields. It's important to show kids at a young age that STEM jobs are available to them."
Dr. Faisel Syed
Medical Director at Dedicated Senior Medical Center
"I'd like the children to know that anything is completely possible. Coming to this fair allowed them to meet different professionals who prove they can be anything they want to be when they grow up."
Check Out Our Favorite STEM Apps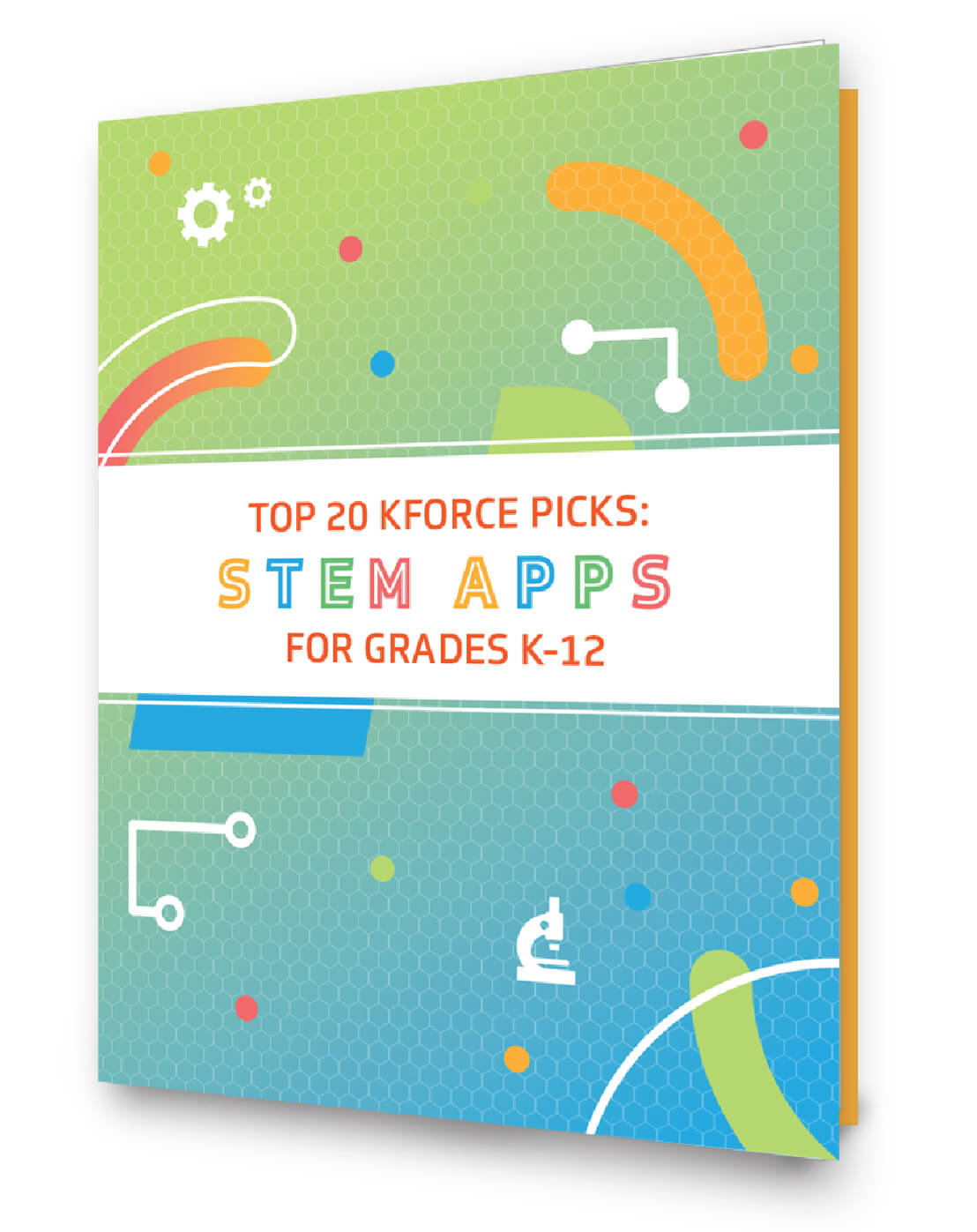 Let's combat the declining STEM interest by providing fun and engaging ways for kids to explore and learn. Introducing STEM education early on will be pivotal for these future professionals to secure their space in this coveted field.
We researched, downloaded and tested hundreds of STEM apps for grades K-12 to list our Top 20 Kforce Picks. Check out this eBook and resources split up by grade level for our suggestions.