PUBLISHED SEPTEMBER 9, 2019
Here's What the 3D Printing Jobs of the Future Look Like
3D printing is one of the hottest STEM fields today. From airplane parts to cars, 3D printing is redefining the manufacturing industry.
"Multiple industries are reaping the benefits of utilizing 3D printing," said Kforce Strategic Account Executive Tyler Brown. "Efficiencies are built, money is saved and new technologies constantly emerge."

Also, nearly 41% are considering 3D printing adoption by 2022. As 3D printing continues to expand, so does the need for qualified professionals to break the mold. Organizations are searching for specialized individuals to understand the technology, operate and innovate.
 

Companies are looking for people who can quickly understand what 3D technology is capable of and start applying that to business problems.

— Tyler Brown
3D printing technology is still young. There is much exploration to be done to realize the breadth of capabilities within 3D printing. With any emerging domain, new 3D printing jobs are on the horizon. The future talent landscape of 3D printing will create new occupations as industries capitalize on this burgeoning technology's potential.
Check out these pioneering 3D printing jobs of the future below: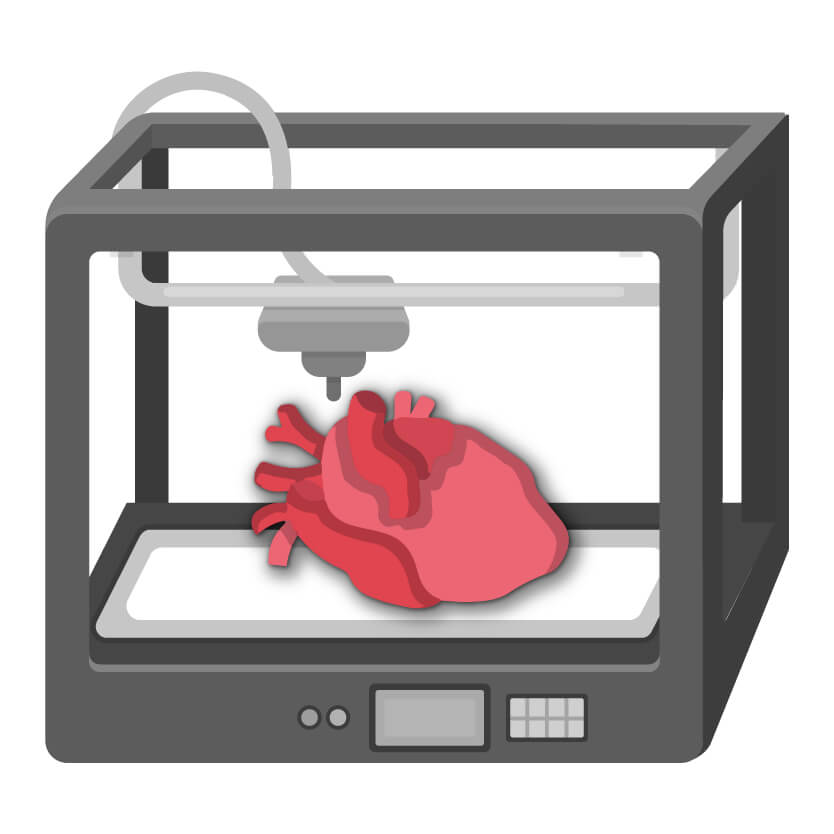 Biomedical Science: 3D organ and prosthetic designers
Perhaps one of the most significant spaces in the future of 3D printing is biomedical science.
Undeniably, exciting things are happening. In less than a decade, scientists report that 3D bio-printed tissues will be available for use. Yes, you read that right! Researchers are currently developing 3D printing technology to print skin, build hearts and other vital organs.
3D printed organs, once approved for human use, will revolutionize the medical space. The possibilities are endless, and they will change lives. Long wait times for organ donations will cease to exist as doctors will have the ability to print organs when patients need it. Car accident and burn victims can have functional bio-printed skin grafts to heal wounds.
Alongside printed tissues, 3D printing technologies are allowing for the custom design of prosthetics, making prosthetic limbs and other physical aids more accessible to people. Prosthetic wearers will soon enjoy tailored devices, improving their quality of life through the ability to do the activities they love. 
Since 3D printed prosthetics are projected to cut cost and manufacturing time, more devices will also be available for consumption. In the U.S., advanced prosthetic limbs can range from $5,000 to $50,000. However, a 3D printed limb could be made for the price of an oil change—for as little as $50.
This application of 3D printing in the biomedical field will help change the way we treat patients and provide medical care. For this revolution to happen, new professionals such as 3D organ and prosthetic designers who understand biology, anatomy, technology and manufacturing will emerge.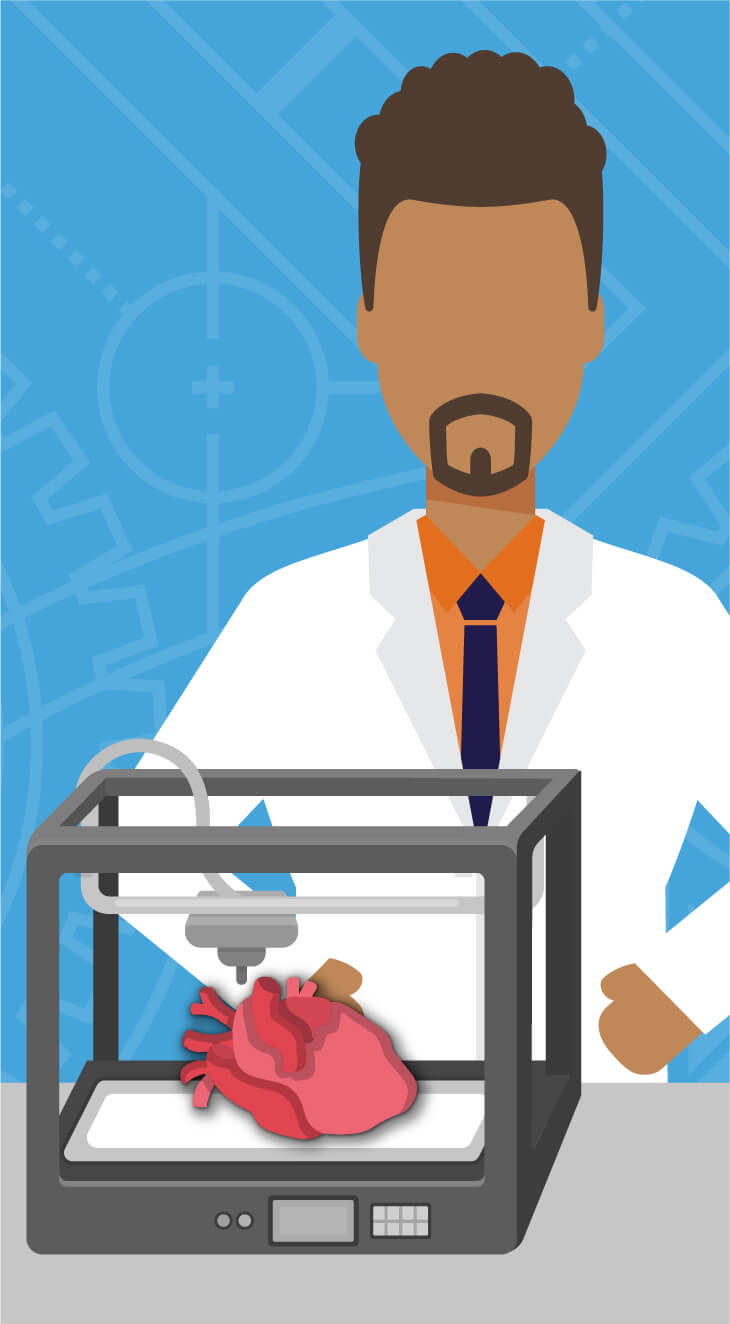 Job responsibilities:
Using biomaterials and 3D printing technology to create bioengineered products

Creating prototypes and fitting newly created organs and limbs for human use

Executing end-to-end design and product implementation

Designing algorithms to perform body functions

Employing software to tackle bio-engineering solutions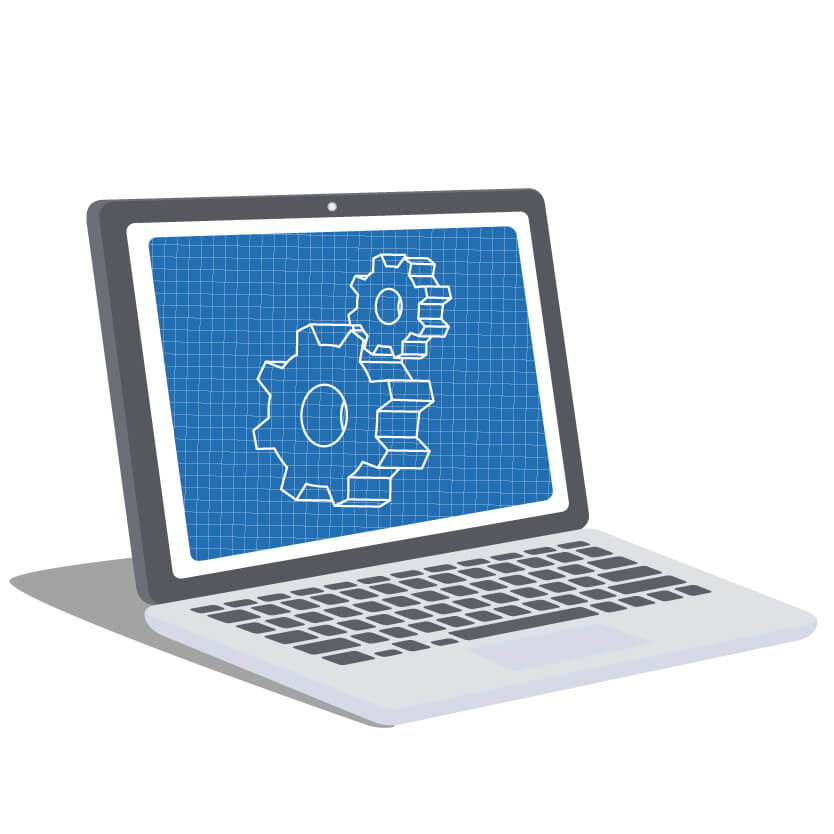 Computer Science: 3D printing software developers
Another growing STEM career alongside the onset of 3D printing technology is the high demand for software developers. This career is vital to discover the full potential of 3D printers and how to use the technology. In the years to come, experts forecast 3D printers to become universal household items like the desktop printer.
The current state of 3D printing doesn't have a seamless interface for users with a non-technical background. Computer programmers are needed to create user-friendly software, features and functions to improve the accessibility of 3D printers.
As cloud-based 3D printing alternatives become more available, web developers will also rise in demand. Programmers with backgrounds in user experience, software testing and API integration will be an additional asset to the additive manufacturing industry.
Perfect candidates for this career field will be familiar with 3D printers or other manufacturing processes. Prospective employees for 3D printing jobs will also possess the ability to work along scrum teams to write efficient, testable code to solve challenging technical problems.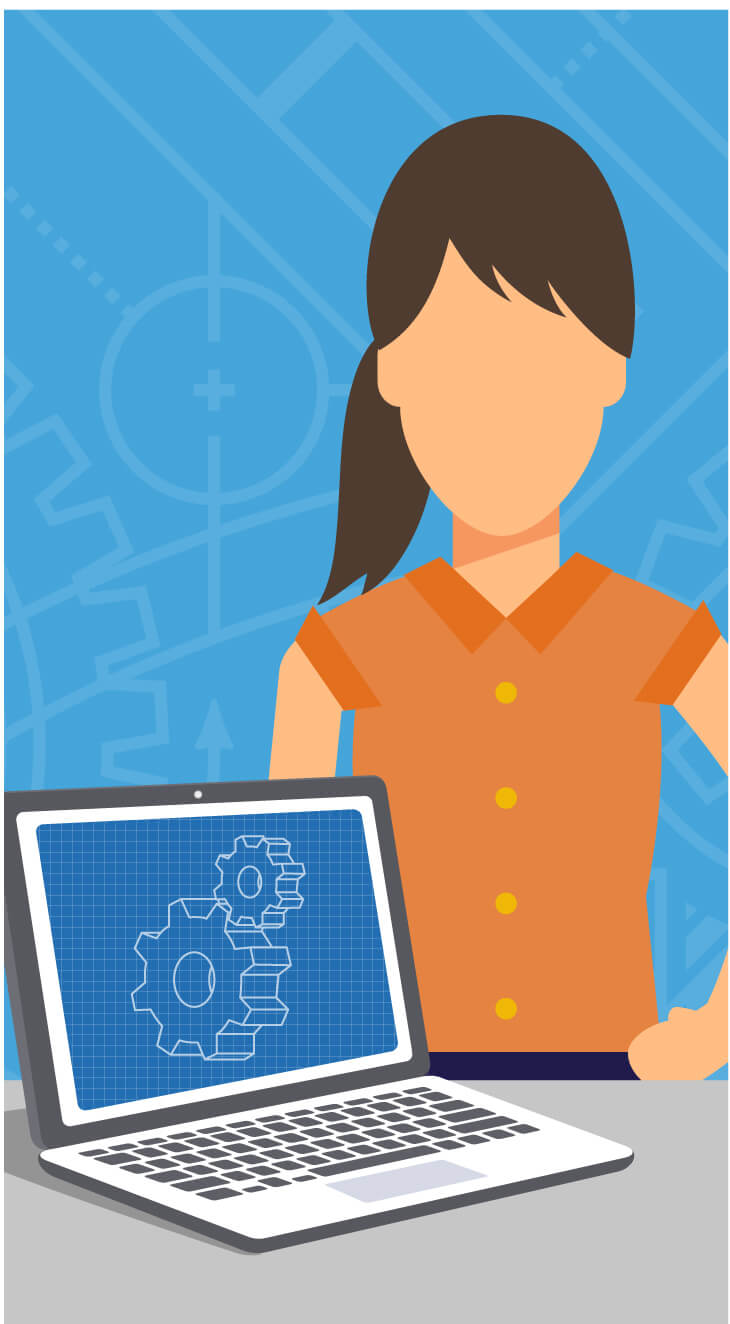 Job responsibilities:
Integrating and testing software modules to debug interface issues

Combining 3D CAS model geometry with programming knowledge

Building new capabilities and optimizing existing code alongside evolving technology

Designing cross-platform software based on specifications and required functionality

Collaborating with scientists, engineers and technicians in the development of control software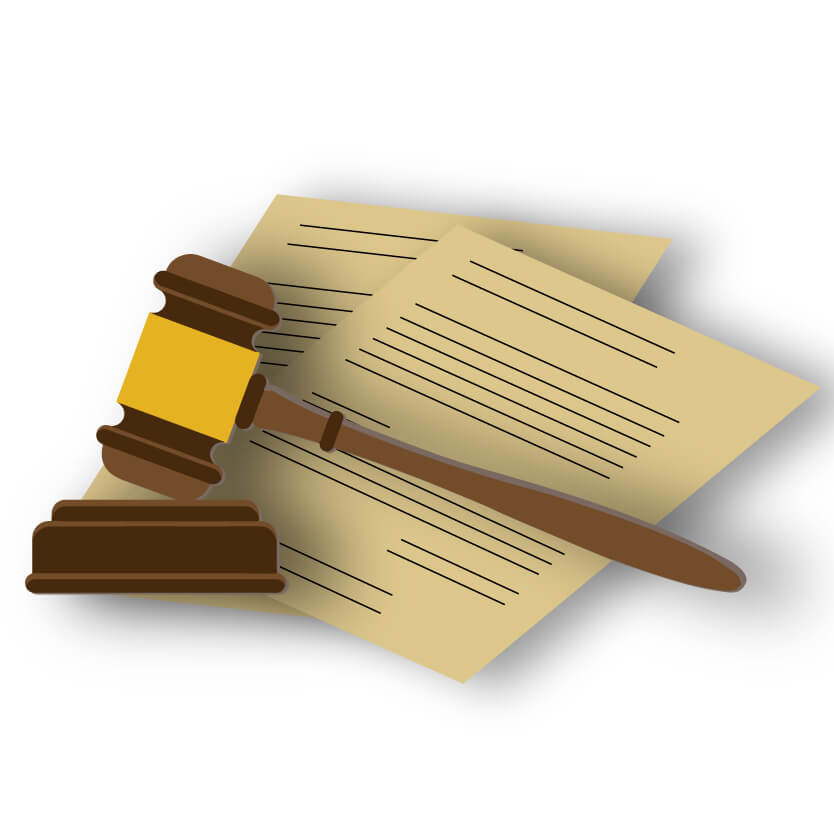 Law: 3D printing IP and copyright lawyers
While 3D printing continues to unlock possibilities for manufacturing, it's becoming increasingly easier to reproduce products.
Today, users can simply download computer-aided design (CAD) files to 3D printers for production. Greater access to 3D printing technology will create a new domain of law careers to prevent intellectual infringement, protect patents and provide legal services.
Effective management of intellectual property (IP) ownership will be pivotal for brand reputation to avoid similar catastrophes like digital sharing and piracy that ran rampant from the 90s through the early 2000s.
New arenas of 3D application in courtrooms might also emerge in liability cases to determine whether a product has faulty design during litigations. Firms could use 3D printers to prototype evidence, demonstrate findings in real-time and illustrate a product's bad design before a courtroom's eyes.
STEM careers in this field will demand legal practitioners who understand the concept of 3D printing, industry developments and the reaches of law for intellectual protection. If you have a passion for 3D printing and an affinity for intellectual law, a 3D printing lawyer might be the job for you.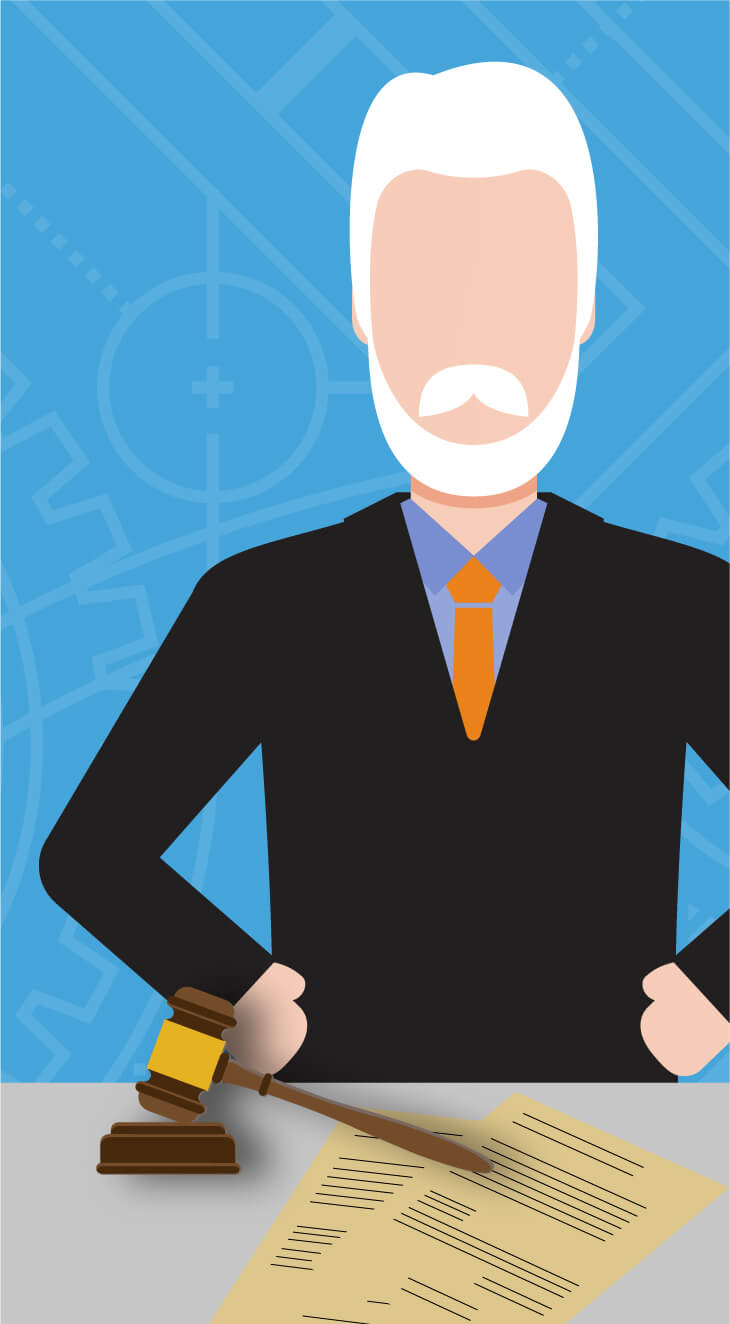 Job responsibilities:
Applying knowledge of the patent, copyright, intellectual property and licensing laws

Protecting and defending the client's intellectual property in court

Understanding 3D printing techniques and additive materials for patent applications

Using algorithms to design and replicate existing products for reproduction
Automotive: 3D printing auto mechanics and engineers
The automotive industry has already begun to create and develop 3D printed cars in the hopes of innovative products, an accelerated development process, efficient part replacement and further personalization.
Organizations are increasingly leveraging 3D printing to manufacture car parts independent from third parties. To date, companies have used 3D printing for prototyping as a cost-effective method for designing and testing new concepts with speed to market.
In the natural evolution of supply and demand, there will be a push to harness 3D technology for customization. Futurists foresee automobile customization for individual needs and specific driver experiences as a new market.
3D printed cars won't be mainstream for some time, but when commercialization is finally scalable, who will design and repair the vehicles of the future? The answer—3D printing mechanics and engineers.
The automotive industry will need qualified talent who understand 3D printing concepts to create replacement parts and custom vehicles quickly per consumer demand.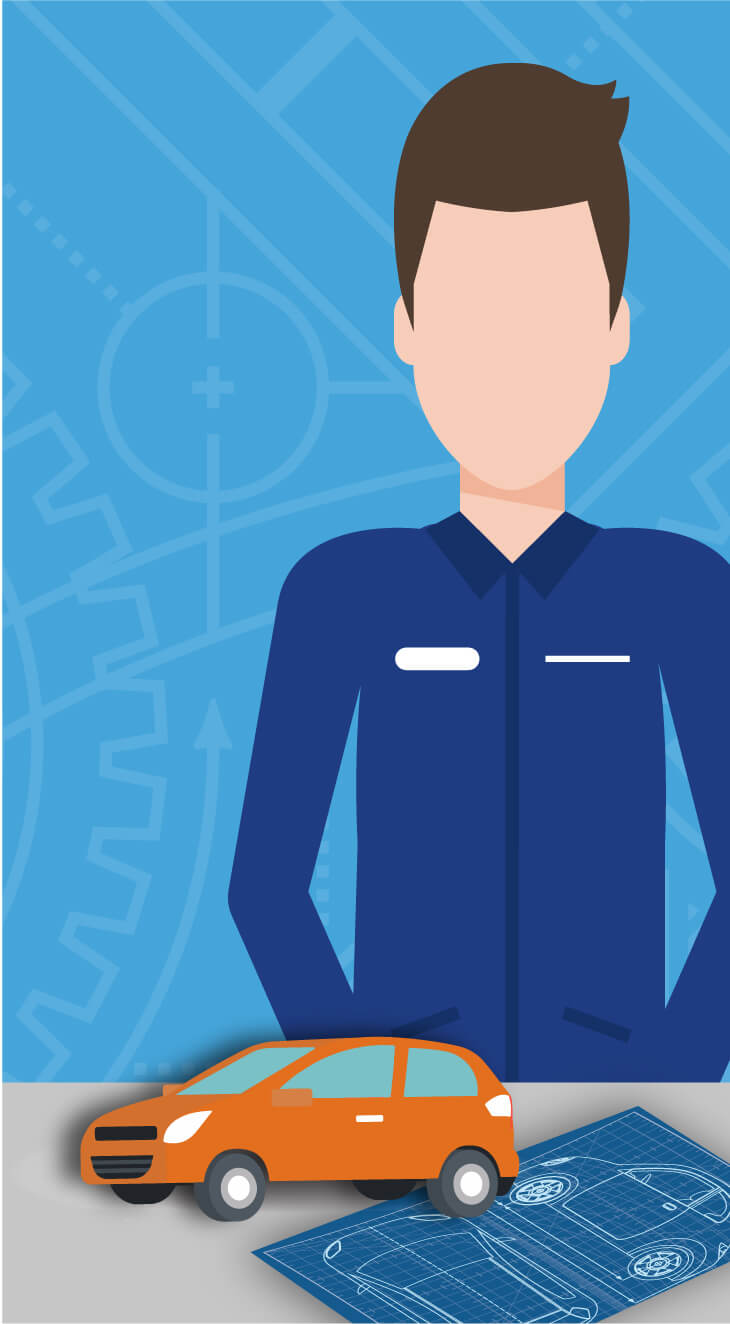 Job responsibilities:
Preparing schematics and drawings to construct prototypes

Understanding consumer needs to achieve customer satisfaction

Improving iteration cycles for product design and manufacturing

Using technical knowledge of mechanics, materials and design to create components
Shaping the future of manufacturing
Without a doubt, 3D printing is changing our world and will lead to one of the most groundbreaking STEM careers in the years to come. The future workforce of 3D printing will need talent interested in transcending traditional manufacturing techniques. This transportive technology will redefine how we engineer products and experiences to better our everyday lives.
Those proficient in this rapidly evolving space will be pioneers who are determined to push the boundaries of 3D printing, curious to discover new applications and passionate about revolutionizing our future.
Are you a STEM professional looking to break into the 3D printing sector? Click here to learn how to highlight your experience on your resume to land a career in this ever-growing field.