Why a Connection with Your Recruiter is Important Throughout Your Career
You've built a strong relationship with your recruiter while working with them during your job search. But what happens to that connection after you've landed the job? Do you really need to maintain it over time? Every connection in your professional network is important, and your relationship with your recruiter is a valuable one that can serve you well throughout your career.
Read on to learn the benefits of keeping in touch with your recruiter, even when you have a job.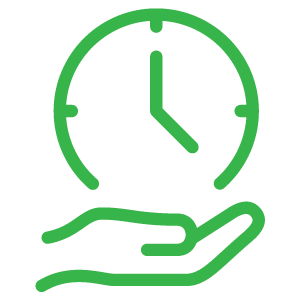 1. Establish a long-term career partner
You might think staying in touch with your recruiter feels awkward if you're not actively looking for a job. But the truth is your recruiter works hard to get to know your skill set, experience and personal career goals. They want to help you find a role you will enjoy and be successful in. When things are good, they love to hear how you are doing and how your career is progressing. And if things aren't going well, they can offer advice to either help improve your current situation or navigate your next move.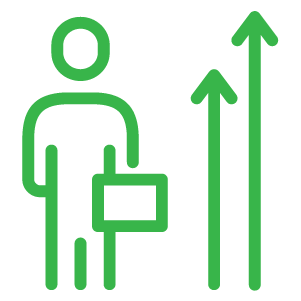 2. Discuss how a change could impact your career
While your recruiter will touch base with you on occasion, it's also a good idea for you to be proactive in maintaining your connection. A great way to do this is by informing them of new information relevant to your career, like:
Learning new skills

Earning a new certification

Completing a professional development course

New responsibilities or work experience

Receiving a promotion

Salary changes (increases or decreases)

Changes to your career goals or personal priorities
It's important to inform your recruiter about these changes because they can help you understand the long-term impacts such changes can have on your career progression. For example, new skills, certifications or responsibilities may qualify you for positions you hadn't previously considered. Keeping your recruiter up to date about changes in your career can also help them find better fitting roles if you need their help in the future.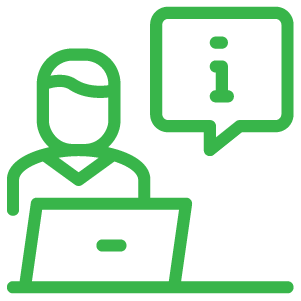 3. Learn about current market conditions & industry insights
Your recruiter works with other candidates and companies in your industry every day – which means they have deep industry knowledge and understand current market trends. If there are changes to the skill set, experience or certifications employers in your field are looking for, your recruiter will know.
They will also know about market changes such as shifts in salary trends or to the number of available job openings within your industry. And because they know your background, they can combine what they know about you, the industry and the job market to help you find roles that better align with your career goals and worth.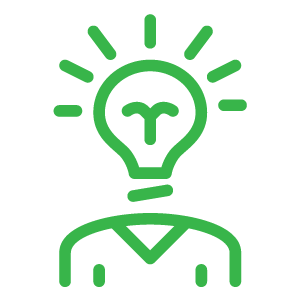 4. Access inside information
One of the primary benefits of working with a recruiter is the access they have to inside information about job openings, the market and what employers are looking for. Because recruiters build strong relationships with both candidates and employers, they often know about a position when it becomes available, even before the job is posted or advertised. Since fewer candidates know about these job opportunities, you face less competition and can be one of the first candidates to have your resume presented to the hiring manager.
When you apply to a new position, your recruiter can also give you inside insights about the job, company and the interview process. This information can help you better prepare for interviews, making it easier for you to secure a job offer.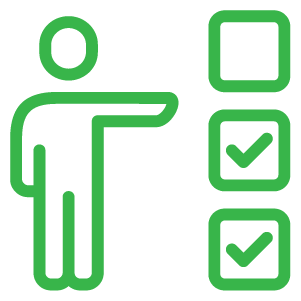 5. Learn to use technology to your advantage
Rapid advancement in technology developments combined with the unprecedented expansion of its use in an increased virtual work environment has completely changed the job search process. Today's modern job search can be done completely virtually – from finding a role you're interested in to onboarding and working remotely.  
There are many ways to use technology to your advantage during a job search. But doing so requires tech savvy knowledge of digital practices, creation and optimization of your digital professional brand and a lot of practice. Your recruiter is immersed in this digital job search process day-in and day-out. As your career partner, they can give you advice to help you craft a professional brand that stands out online, optimize your resume and professional portfolio and thrive in virtual interviews.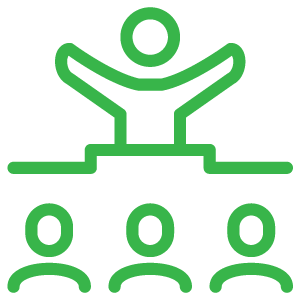 6. Expand your professional network
When you maintain your connection with your recruiter, your professional network expands beyond the connection between the two of you. Recruiters know other recruiters, so even if your recruiter is not responsible for filling a specific role that interests you, they can likely still refer you to their colleague who is. They also have strong relationships with clients, which means they can introduce you to the people responsible for hiring decisions to the role that interests you, and act as a positive reference while promoting your skills, knowledge and experience.
7. Help others in your network
Maintaining your relationship with your recruiter could also help you be more valuable to the rest of your professional network. Even if you don't need your recruiter's help finding a new role right now, chances are someone in your network could. Remember that networking is all about making mutually beneficial connections – by helping others in your network with their careers, they will be more likely to remember and want to help you with yours. 
Referring others in your network who are looking for a job to your recruiter is a win-win for you – not only are you nurturing the relationship with both your recruiter and the person you refer, but you could also earn a bonus if your referral gets hired. Kforce makes it easy to refer friends, family and colleagues to open jobs through the KFORCEconnect mobile app. 
With so many methods of communication available, maintaining professional connections has never been easier. If you haven't talked to your recruiter in a while, reach out to them and touch base. You never know when you may want your recruiter's help again.