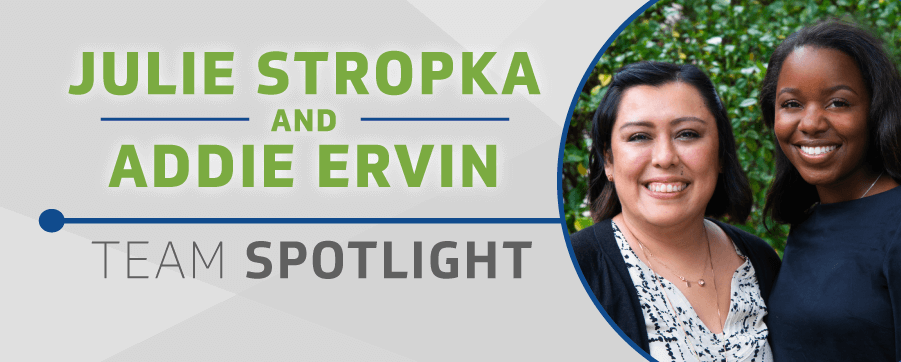 Team Spotlight: Julie Stropka and Addie Ervin
As internal onboarding specialists, Julie Stropka and Addie Ervin shape a candidate's first impression of our firm. With their close bond, Julie and Addie work daily to deliver an exceptional, lasting onboarding experience. Learn more about Julie and Addie's team dynamic, what keeps them motivated and their recipe for success.
Joining the Kforce family
What drew you both to Kforce?
Julie: I started with the firm as an operations coordinator in the Phoenix office in May of 2013. I was immediately drawn to the culture and environment of the office. I love my current role as an internal onboarding specialist, and I am excited to see what the future holds for our team!
Addie: I joined Kforce at the beginning of 2018. I love talking to people and getting to know their different personalities, so my role as an internal onboarding specialist was a perfect fit. I was also drawn to the ability to share new ideas and put them into place. I've been able To Have a Meaningful Impact on All the Lives We Serve® with the help of my great team, and it helps move my career forward.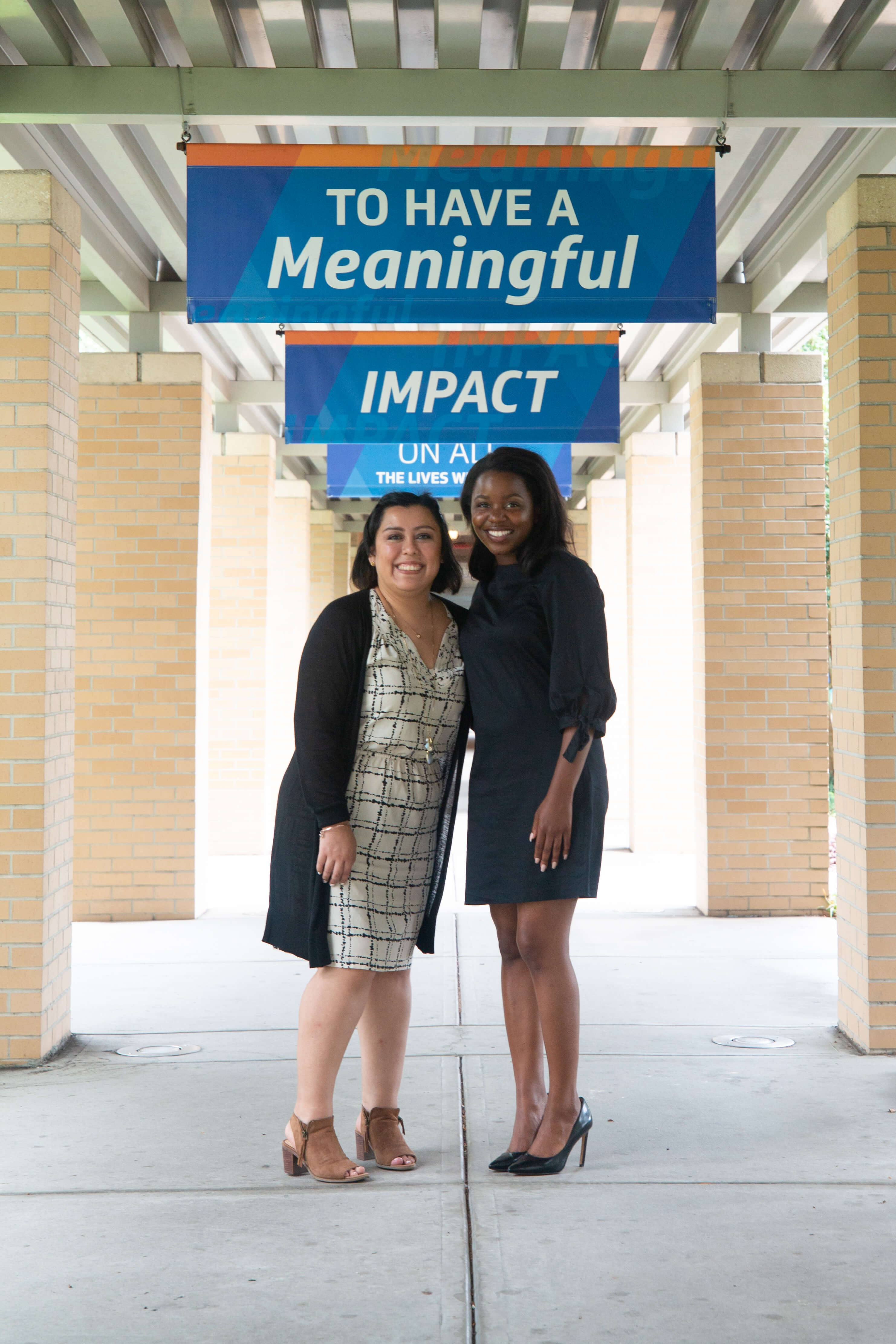 What are your goals in your role at Kforce?
Julie: I want new hires to feel comfortable going to me for anything onboarding related.  
Addie: I want to continue to improve the onboarding experience and create ways to make the learning experience about onboarding better.
What advice would you both give to someone joining the Kforce family?
Julie: Work ethically and with integrity. It falls right in line with our core values, which I hold to my personal standard. I utilize our core values when discussing sensitive information with our candidates, and preface by showing them we are trustworthy and transparent.
Addie: To anyone joining our Kforce family, be open to learning daily and don't be scared to share your ideas. Always work hard, continue to be yourself and enjoy what you're doing.
The world of internal onboarding
How do you guide candidates and make them feel comfortable during the onboarding process?
Julie: We provide a rare experience for new hires, as they get to work one-on-one with a Kforce internal onboarding specialist for their transition into the firm. We expect them to feel comfortable communicating with us on any onboarding questions, use time management and know that there are essential onboarding requirements they must complete prior to working here.
Addie: We provide them with valuable resources they can use throughout their journey at Kforce. As internal onboarding specialists, we are genuine and transparent during the process and let them know the expectations for onboarding to ensure they are all set for their start date. We also let our candidates know to reach out to us throughout the process if they run into any issues.

What three traits help the onboarding team operate smoothly and why?
Julie:
Communication — We need to make sure that everyone involved is always on the same page to ensure a smooth onboarding process.
A willingness to learn — There is always room for improvement, so we must be open to feedback from both our peers and associates.
Our dedication to exceptional service — We are a service-centric company; it's important to practice what we preach!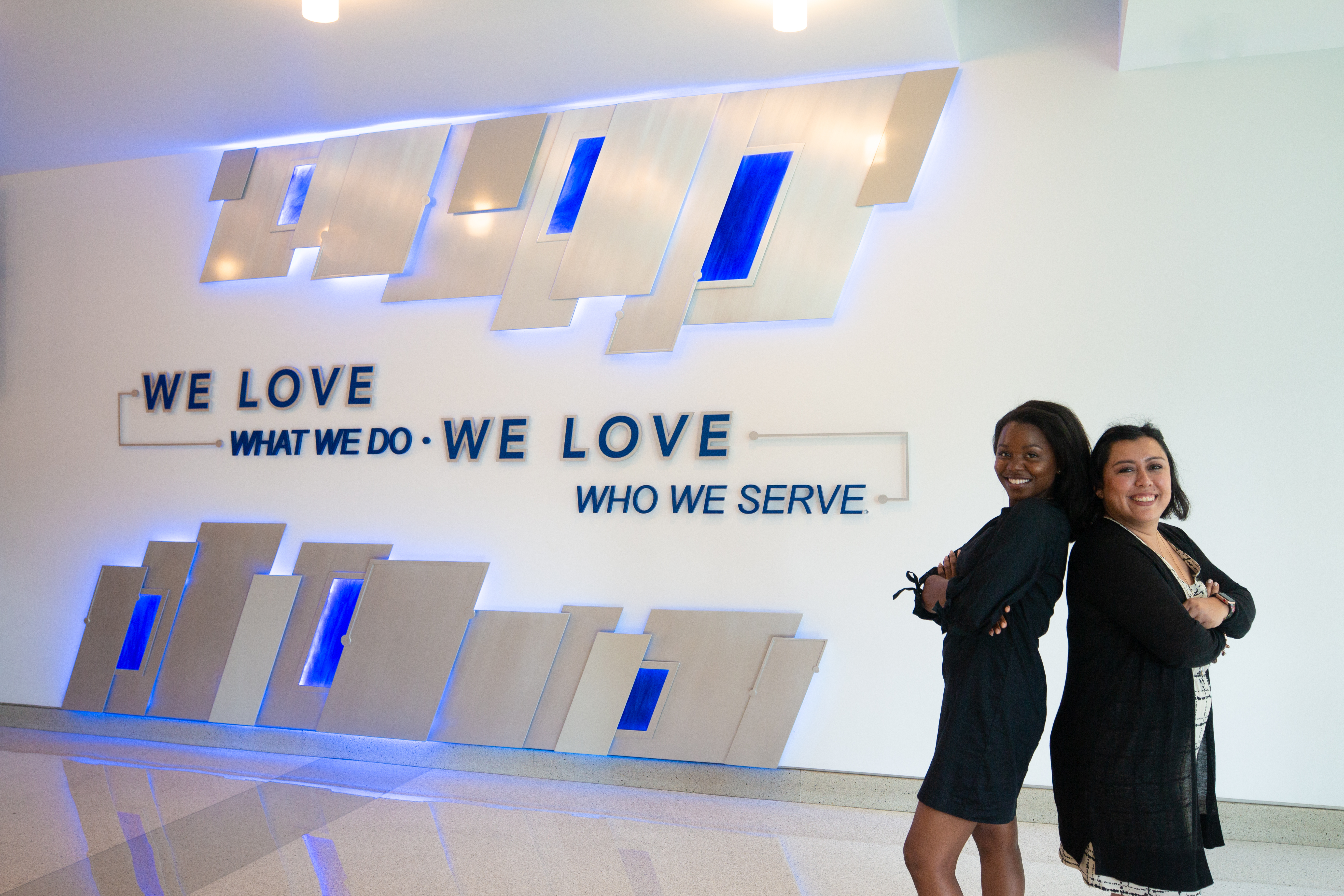 How do you measure your team success?
Julie: We get feedback through our orientation survey. This information continuously teaches us about evolving, bettering our onboarding practices and keeping our standards high.

Addie: Our orientation survey helps us improve in areas where we are lacking and provide fresh perspectives on the experience employees are having when joining Kforce.
Getting to know Julie and Addie
What is your team dynamic like?
Julie: We make each other laugh! I can always count on Addie to make things lighter and get me through my day. We are willing to work out any differences and learn together. Addie is an extremely bright, creative and energetic person. We are both able to adapt to change and think outside the box quickly if we need to.
Addie: Julie and I are different people, but we are both open-minded and friendly. Throughout her tenure here at Kforce, Julie has seen the changes within the firm and knows what to expect at different levels. She is a great teacher and keeps me laughing every day.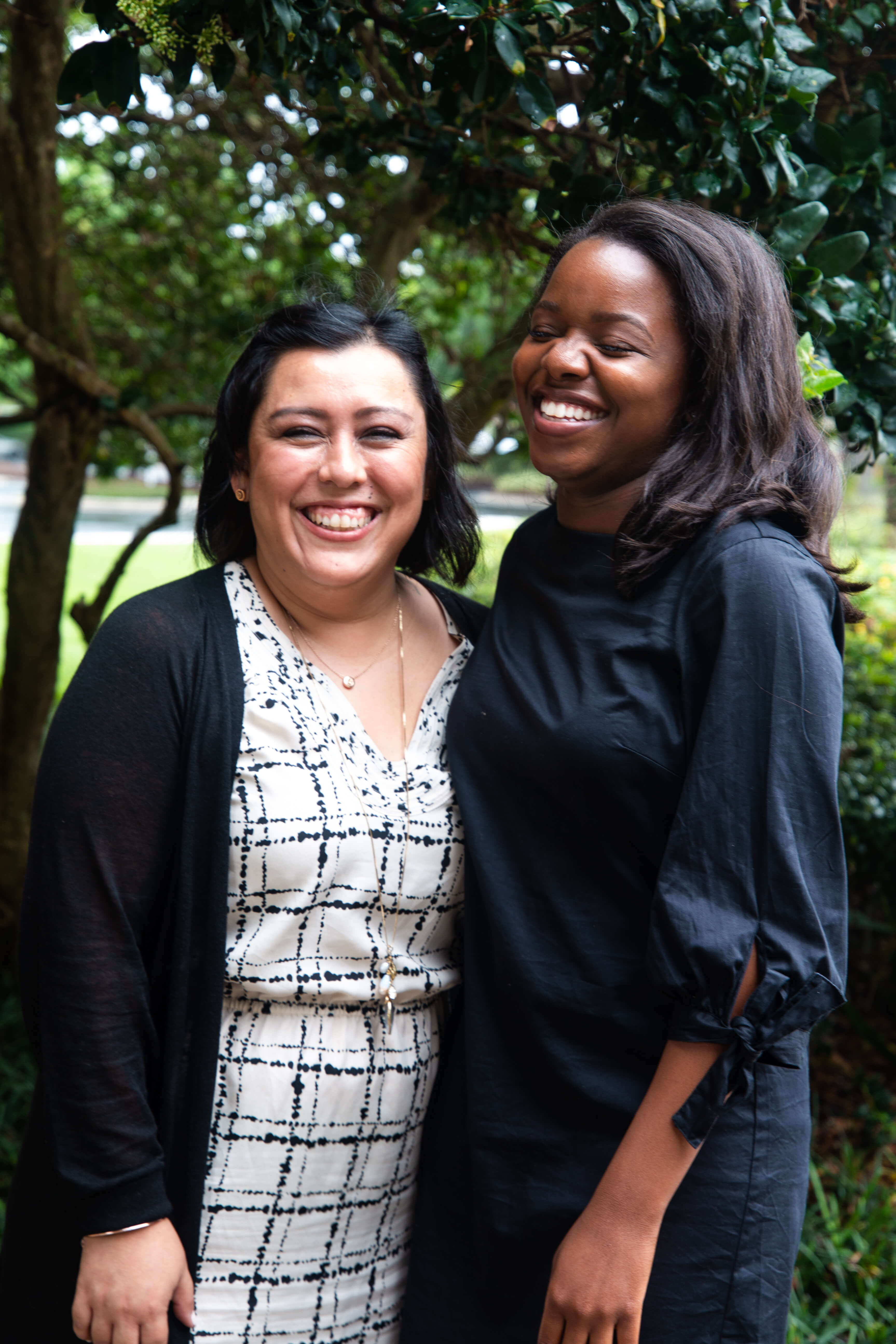 Can you describe a fun fact about yourselves?
Julie: I love to craft! Whether it's woodworking, painting furniture or turning something old into something new, I always have a few projects going on at a time.
Addie: I lived overseas for about half of my life and learned how to read, write and speak in Arabic. It's something that has allowed me to be more cultured and connect with people all around the world in different ways.
Do you have any parting words to share?
Julie: I am grateful to be where I am today. I love what I do and truly enjoy working here at Kforce. I always hope to leave a lasting impression with whoever I speak to and work with.
Addie: It's a great privilege to step into an HR career that I've looked forward to since college and be a part of such an awesome team. I hope that our new hires feel that they not only learn new things but have also made a new connection before even stepping onboard.