Labor & Industry Trends for January 2022
THE REST OF THE STORY
Hiring slowed in December, not due to lack of open positions, but because of the struggle to fill positions, even as the United States remains millions of jobs short of pre-pandemic levels. The December BLS data tells us those seeking employment were successful as the unemployment rate fell to 3.9% from 4.2%. The unemployment rate drop tells us plain and simple that there is not enough labor supply to meet demand.

What does this mean for clients seeking skilled professionals?
For employers, the simple reality is in addition to compensation being at market, highly skilled professionals will be drawn to opportunities where they can expand their portfolio of skills. In addition, many are now looking for opportunities that give them a high degree of flexibility as to where they can perform their work from. This is also a positive for employers as it allows them to look at candidates across a broader geographic spectrum, thus expanding the potential pool.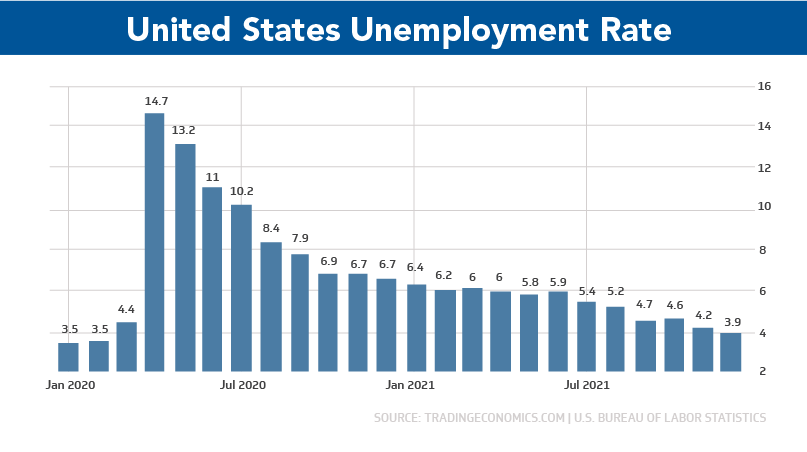 About the Author, Michael Blackman
As Chief Corporate Development Officer at Kforce, Michael Blackman, a 30-year Kforce veteran, is the primary focal point for the firm with the Wall Street and financial communities. He is regularly sought out by leading economists for his perspectives on the economy and labor markets, and he contributes to a number of key proprietary economic publications.