Tight Labor Markets
The American economy continues to exhibit extraordinary strength, delivering the strongest job gains since February. The headline unemployment number hit 3.8 percent, matching the prior-cycle low point of 3.8 percent seen in '91-'00 (hit for just one month in April of 2000).
The report underscored other positive signs, like the robust personal income and spending data also reported last week. Indeed, by any measure, the labor market is very healthy. The unemployment rate for May reached lows not seen since the heady days of the dot-com bubble. In addition, the college-educated unemployment rate (skilled labor) is now at 2 percent.

There are now widespread reports of companies having difficulty securing the skilled talent needed to keep their businesses competitive. To succeed in this tight market, clients are well-served to team up with a trusted partner. It's paramount that employers include competitive compensation, an attractive workplace environment and the opportunity for career advancement as part of their hiring package.
The simple reality is: the candidates you want, by definition, will have choices. Our job at Kforce is to help make your organization their first choice.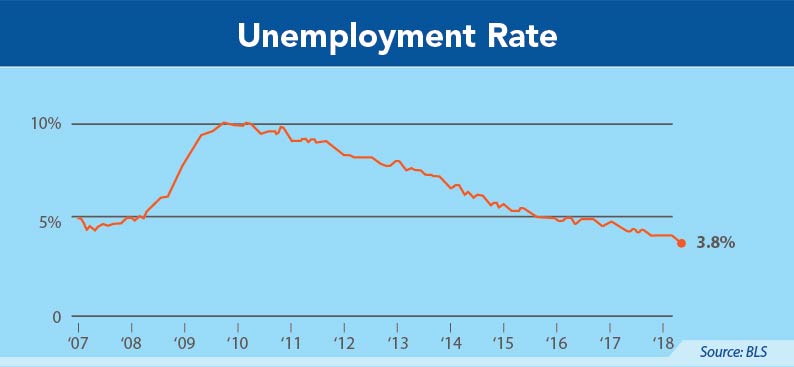 About the Author, Michael Blackman
As Chief Corporate Development Officer at Kforce, Michael Blackman, a 25-year Kforce veteran, is the primary focal point for the Firm with the Wall Street and financial communities. He is regularly sought out by leading economists for his perspectives on the economy and labor markets, and he contributes to a number of key proprietary economic publications.