Skilled Labor Remains Tight
According to the latest government jobs report, the professional and business services industry led job gains for September, besting laggards like the leisure and hospitality sector.
The U.S. economy created 134,000 jobs in September, coming in below the 185,000 payroll consensus growth estimate from economists. Weather-related events likely impacted the number. It is important to note that the unemployment rate fell to the lowest since 1969, and the job creation figures from August and July were revised much higher.
As illustrated below, there continues to be strength in professional and business services. This says to our clients that highly skilled candidates have many choices today. Clients would be well served by offering candidates competitive compensation, as well as opportunities where they can continue to build their skill sets.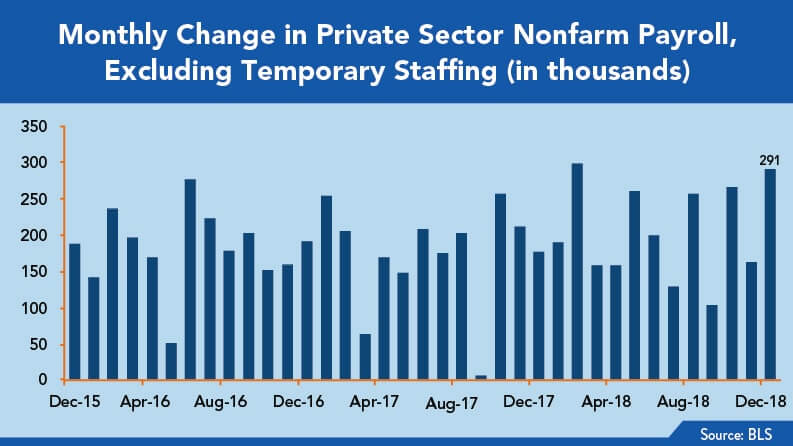 About the Author, Michael Blackman
As Chief Corporate Development Officer at Kforce, Michael Blackman, a 25-year Kforce veteran, is the primary focal point for the firm with the Wall Street and financial communities. He is regularly sought out by leading economists for his perspectives on the economy and labor markets, and he contributes to a number of key proprietary economic publications.