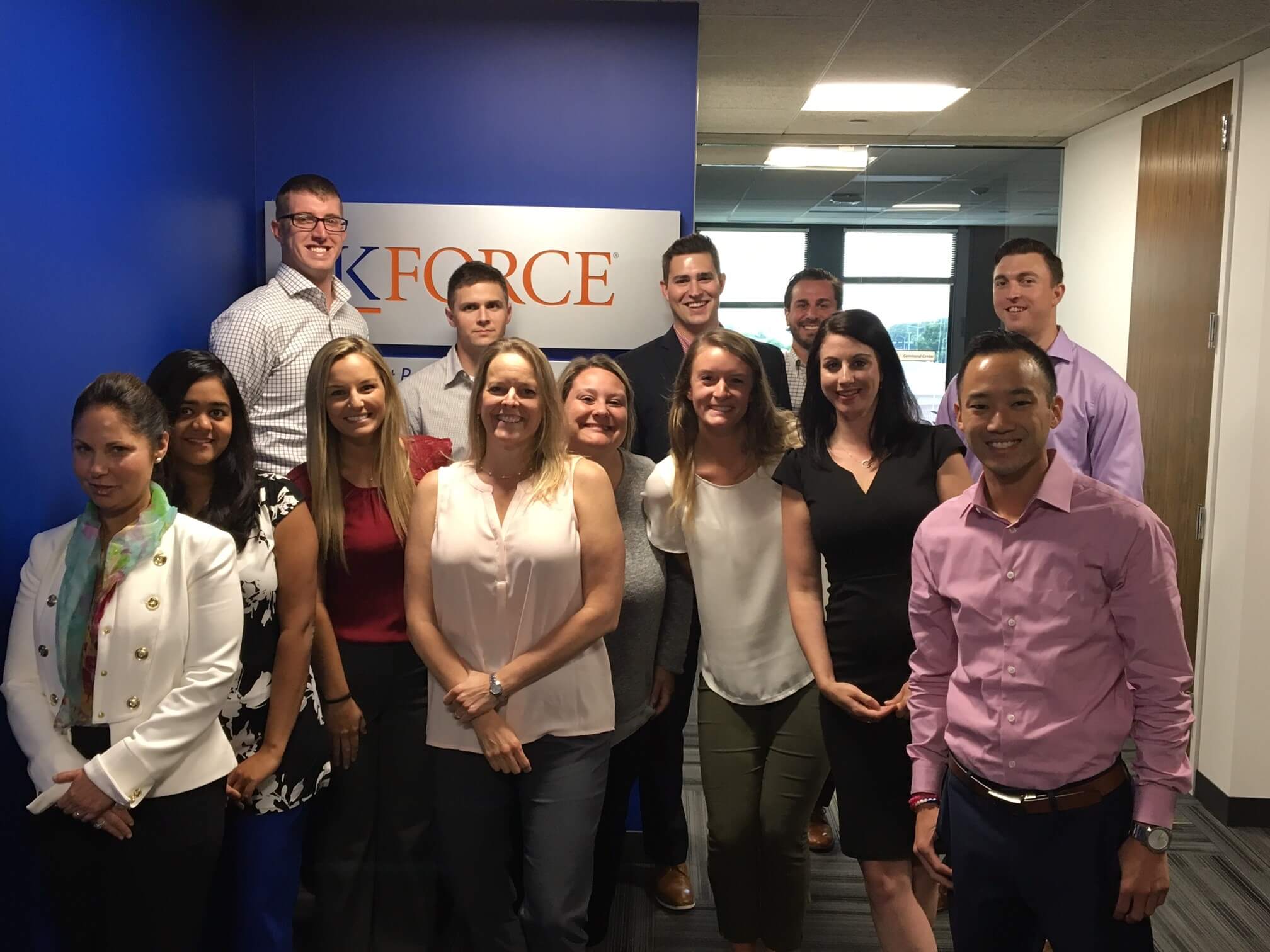 Kforce Office has Been Named as one of Chicago's Best and Brightest Places to Work For®
June 30, 2017 — Kforce, an award-winning professional staffing services firm, announced that their Chicago office has been named as one of Chicago's Best and Brightest Places to Work For® by the National Association for Business Resources (NABR).
As an award winner, Kforce is recognized by the NABR for amplifying the program's mission and guiding principles of "better business, richer lives and stronger communities."
The annual competition identifies and honors organizations that display a commitment to excellence in their human resource practices and employee enrichment. Organizations are assessed based on categories such as communication, work-life balance, employee education, diversity, recognition, retention and more.
In response to the award, local Managing Director Ryan Langley said, "We are so incredibly lucky to have such dedicated associates in our Chicago and Rolling Meadows offices. This award is a true reflection of the hard working, driven, passionate and genuine individuals that walk through our door every day. I'm very proud to be associated with such an amazing group of people."
About Kforce
Kforce (Nasdaq: KFRC) is an award-winning professional staffing services and solutions firm that provides strategic partnership in the areas of Technology and Finance & Accounting. Our name stands for KNOWLEDGEforce® which describes the experience we've gained since 1962 and the 23,000 highly skilled professionals we engage annually. The customer-centric Kforce Knowledge Staffing Process allows for high-touch, relationship-driven results backed by progressive technologies. Each year, our network of over 60 offices and two national recruiting centers provides opportunities across 4,000 companies, including 70% of the Fortune 100. At Kforce, We love what we do. We love who we serve®.