Tampa, FL - October 19, 2020- John McRae, Kforce Vice President of Sales Operations, has been recognized as a 2020 40 Under 40 Honoree by the Tampa Bay Business Journal (TBBJ) for his commendable contributions to the firm over the last 15 years. Honorees from TBBJ's list were chosen from about 500 nominations.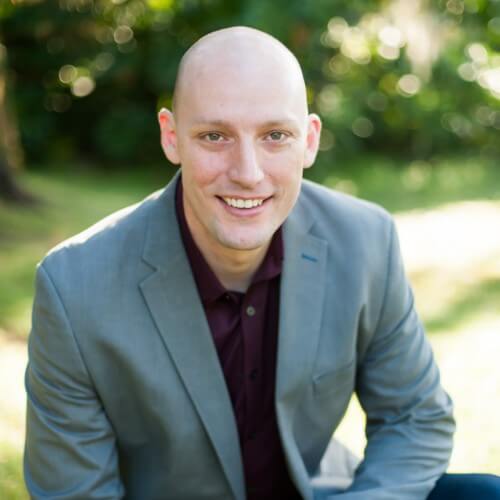 Before serving as VP of Sales Operations at Kforce, McRae spent nine years within the firm's finance department which provided him a unique perspective to maximize impact in business transformation and operational execution. Today, McRae focuses on partnering with executives and leadership throughout the firm to implement and drive the successful execution of strategic initiatives. McRae assesses sales operations and infrastructure to determine what can be adjusted for optimal execution of firm strategy. McRae is passionate about leveraging data to tell stories that motivate positive change in performance, which has revolutionized business intelligence practices for Kforce.
"If I had to single out any specific lesson, it would be to always be solutions minded" says McRae. He continues, "I had a leader once encourage my team and I to only bring her challenges if we had potential solutions. It didn't matter if our ideas were wrong, as long as we had thought about a way to solve the problem… I have passed this lesson down to my teams, as I truly believe it was a turning point in my development along the way."
Outside of Kforce, McRae serves as the Senior Pastor and Youth Ministry Director for his church, where he and his family invest time serving their community and mentoring others.
McRae holds a bachelor's degree in Finance from University of South Florida.
About Kforce
Kforce invites our partners to reimagine how business gets done. We deliver on your business objectives by combining a global KNOWLEDGEforce®—our namesake—with flexible solutions and an unmatched drive for excellence. Each year, we provide opportunities for more than 30,000 highly skilled professionals who work with cutting-edge clients, including 70% of the Fortune 100. At Kforce, our promise is to deliver great results through strategic partnership and knowledge sharing®. Visit our Newsroom for the latest Kforce news and media resources.
Media Contact
Kimberly Bird
Director, Communications & PR
p. 813.552.3830
kbird@kforce.com