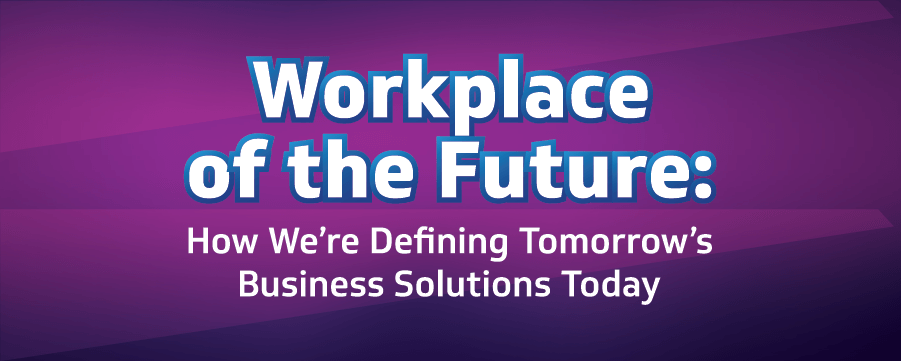 PUBLISHED JANUARY 25, 2022
Building On Where We've Been to Propel Us Forward
Kforce, Inc. started as a staffing firm seeking to revolutionize the way companies and candidates connect. From the beginning, we've always believed the best outcomes have stemmed from building strong relationships, putting people first and being transparent in the way we do business. These principles are still the bedrock of our foundation today.
However, as we approach 60 years in the industry, we recognize the growth and opportunity before us. Kforce is more than a staffing and solutions firm. Our career experts and thought leaders don't follow the status quo of business solutions—they define them. And as technology continues to shape our world, we continue to adapt, grow and stay curious while always answering the call to help our clients—including a significant majority of the Fortune 500—and our candidates—the best talent in the marketplace—find what's next.
Updating our branding is more than just a surface-level refresh. It's an alignment with what our firm has always been, which is a technology-driven and people-first company, and a reflection of the future workplace we're carefully building.
From an evolved logo, redefined core values, streamlined website to exploring and implementing innovative ways to support our candidates and customers on their journey to success, we are excited to share this new era of Kforce with all of our partners, candidates, consultants and employees.
A new logo reminiscent of our legacy, but inspired by the future
Inspired by today's technology trends, but still true to Kforce's rich history, our new logo blends the elements from our past with our vision for the future. Kforce has always stood for KNOWLEDGEforce®, which represents our dedication to sharing the market knowledge our firm has earned over the past 60 years of helping our partners overcome business challenges and candidates find meaningful work through times of favorable job markets as well as times when it is more difficult. This is highlighted by us continuing to emphasize the "K" in "Kforce."
The ramp underneath the "K" represents innovation and forward movement—values we bring to every aspect of our business, while the font deploys elements of html code—a nod to our technology focus.
Further defining our core values
Rooted in a strong foundation of our history, our core values are a direct reflection of our people and the work we do. Taking a closer look at those foundational values, we challenged ourselves to dig deeper to ensure they are reflective of both who we are today and our aspirations for the future. Our refreshed core values unite us around our mission, support our culture and serve as a declaration of how we treat each other, our customers and our partners.
The evolution of our core values began with the collection of feedback from our people. Using a firmwide survey, we asked each associate to share the values most important to them as individuals, what values they saw being carried out throughout the firm and which ones they believe best reflect the firm's direction for the future. More than a simple set of words or phrases, we further defined each core value with the actions and commitments we carry out daily to bring each value to life.
How Kforce is moving Together Toward TomorrowSM
The course of the working world has changed dramatically, and Kforce is changing with it. As we navigate what the future of work looks like, we look Together Toward TomorrowSM - but what exactly does that mean?
At Kforce, Together Toward TomorrowSM is a guiding statement as we build our firm's future on a foundation of trust, technology, flexibility, adaptability and choice. As we continue to search for new and innovative ways to serve our employees, clients and candidates, we're moving forward with a focus on creating and shaping the future, rather than reacting to it. Two of the largest driving forces of this commitment are the development of our new state-of-the-art headquarters and the implementation of our office occasionalSM policy.
Our firm has operated remotely since March 2020, and our employees continue to thrive in this environment. We're experiencing greater productivity and performance than ever before, so even with the opening of a brand-new headquarters facility in late 2022, our employees will not return to the office full-time or on a regular rotational basis. Instead, our office occasionalSM approach will encourage employees to come into the office for interactions best done in person, such as team building, client collaboration and training. Otherwise, our people will continue to work remotely, leveraging the technology and processes we have deployed to enable them to build an optimal life-work balance. We're dedicated to not only providing the best possible environment for our employees, but also harnessing technology to enhance our business relationships. This hybrid model will allow us to serve our clients and candidates even more seamlessly, providing greater accessibility and connection through the power of technology.
We understand that the path forward is built on unity and transparency. Through an innovative mindset, a people-first focus and a commitment to providing our employees with the tools and technology they need to thrive, we move forward more prepared and capable than ever to serve our clients and candidates, both now and in the marketplace of the future.