About Kforce
Kforce is a solutions firm that builds and manages expert teams in technology and finance & accounting. We deliver on your business objectives by combining a global KNOWLEDGEforce®—our namesake—with flexible delivery and an unmatched drive for excellence. Kforce serves as a trusted partner to more than 4,000 organizations, providing next-level insights and powerful results.
Who We Are
Mission: Uniting Professionals to Achieve Success Through Lasting Personal Relationships®
Vision: To Have a Meaningful Impact on All the Lives We Serve®
Brand Promise: Great Results Through Strategic Partnership and Knowledge Sharing™
Tagline: We Love What We Do. We Love Who We Serve.®
KFORCE KNOWLEDGE PROCESS

SM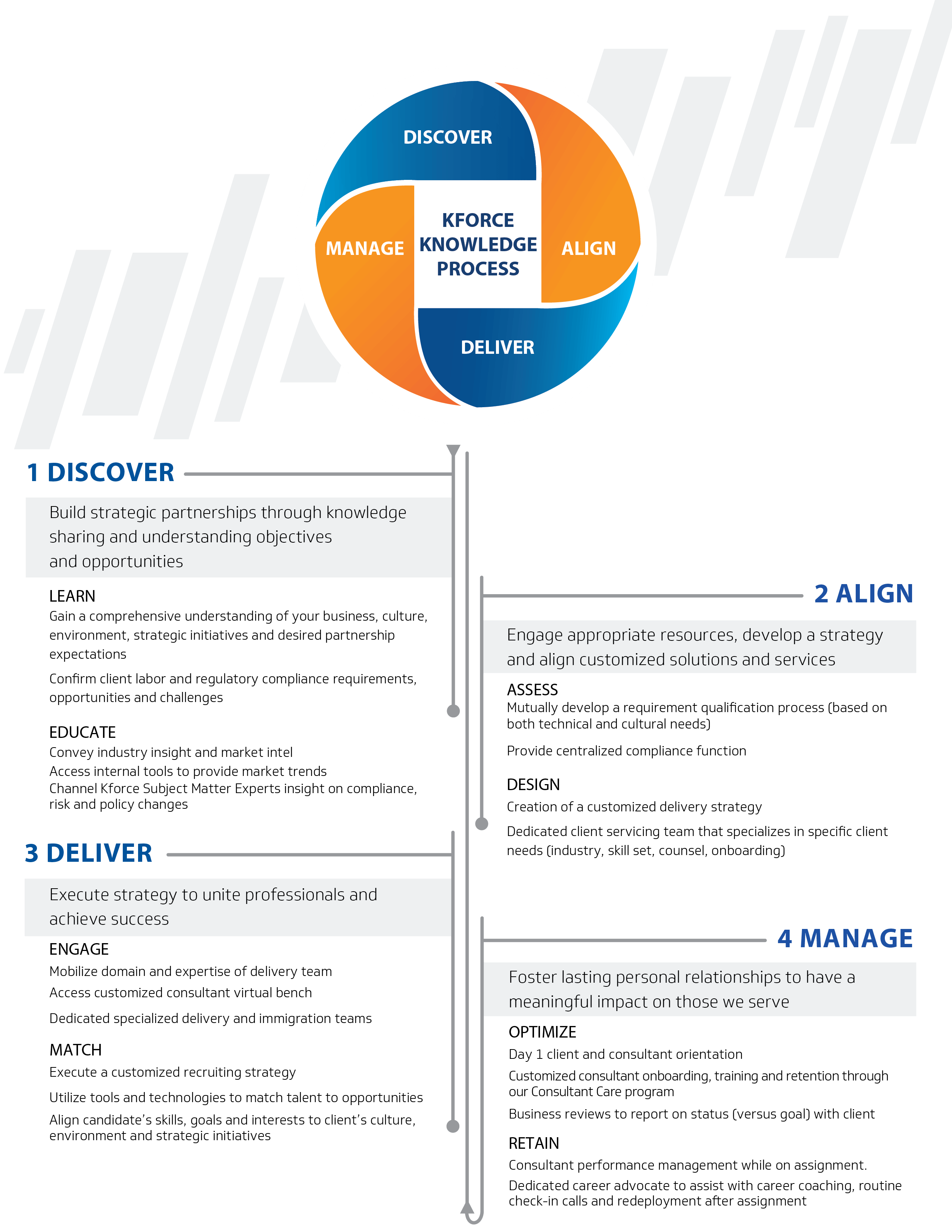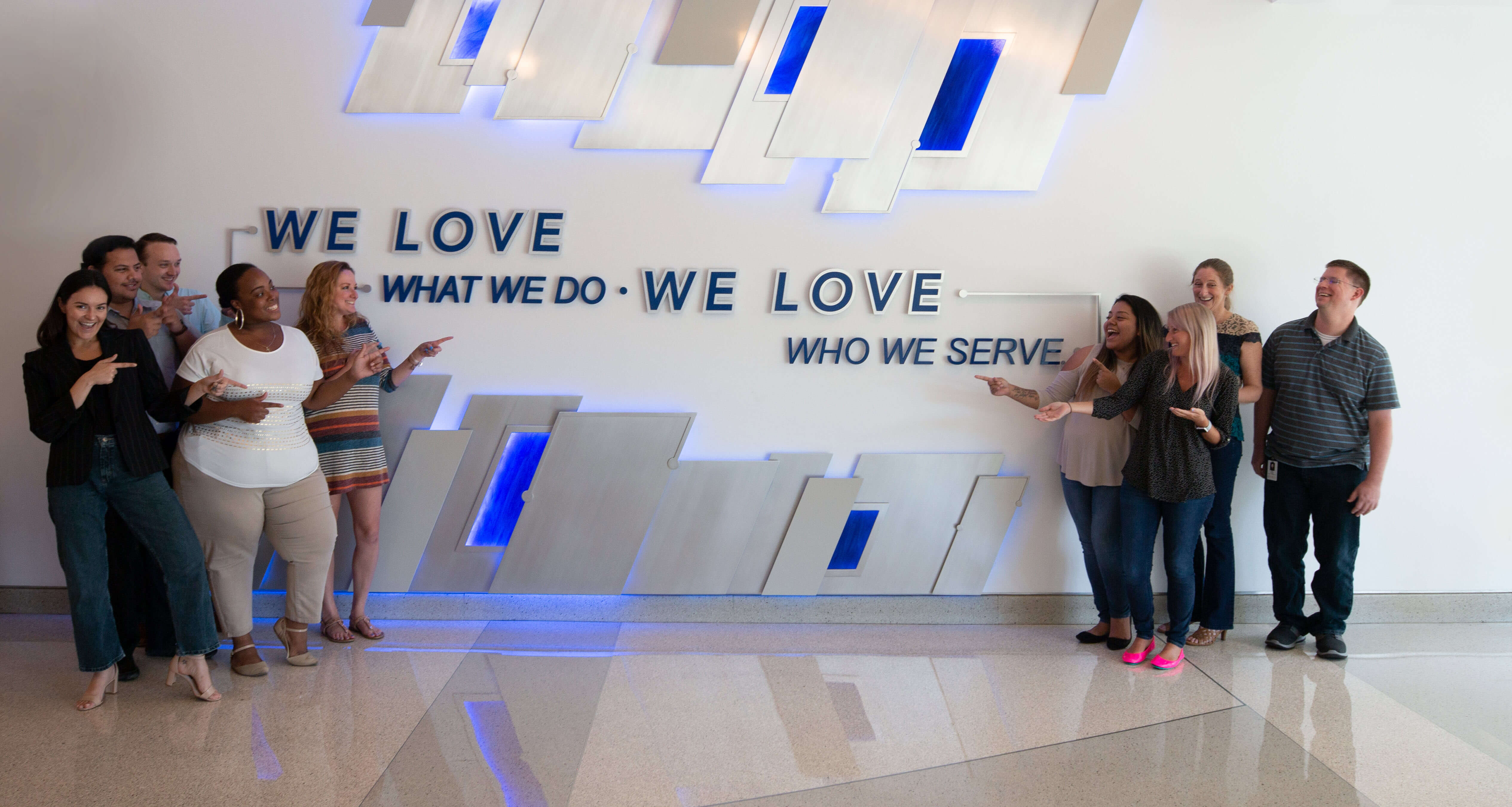 Corporate Social Responsibility
At Kforce, our corporate social responsibility efforts reflect our passion for Empowering People Through Knowledge Sharing®. Learn about our efforts to give back to our communities, foster an inclusive workplace, protect the environment and maintain strong corporate governance.
What does Empowering People Through Knowledge Sharing® mean to our employees?
Carolina Reinberg
Onboarding Specialist
"Empowering people through knowledge sharing means setting everyone up for success, allowing others to knock down barriers and eliminating the fear of not knowing. When we are more knowledgeable, we are more powerful."
Tyler Greene
Region SVP
"Knowledge sharing is our fundamental responsibility as human beings to help people personally and professionally reach a better outcome. Sharing information and experiences is part of the fabric that allows that to happen."
Niecy Johnson
Field Executive Admin
"Empowering people through knowledge sharing is a way to connect enthusiastically amongst colleagues, family and friends to soar into greatness! By blending talents and knowledge, you produce ingredients of commitment, loyalty and teamwork."
Vy Tran
Senior Vertical Delivery Associate
"Knowledge sharing plays a vital part in my success at Kforce. It allows me to make better decisions toward my goals and effectively communicate with consultants to help them be equally as successful in their careers."
Brittani Barrett
Market Manager
"Knowledge is power. Passing it forward and empowering others through things you have learned, mistakes you turned into opportunities and best practices that have proven successful are one of the greatest gifts you can give."
Anish Masih
Sales Operations Director
"Efficiency, creativity and innovation are the by-products of knowledge sharing. We perform at our fullest potential and gain leverage as an individual, team or firm from sharing experiences and expertise with each other."